College Central Network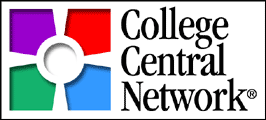 Registration Instructions
All alumni are eligible to use the Lincoln Land Community College online job board after completing the following registration process through a site that has been specially designed by College Central Network. An email address is required to register. Follow these simple steps:
Go to the College Central Network Website
Select the Alumni icon
Click on the Create Account button
Create a unique ID and a Password that you will remember. Note: Your ID will also be the file name for your resume when uploaded so don't use an inappropriate ID or your Social Security number
Then Continue Registration
Registration Entry
Enter all demographic information.  Fields with an asterisk (*) are required.  Answer questions about your work interests and your education.  Employers will search this information to choose appropriate candidates, so answer all fields, being as thorough as possible.
Job Search
Go to your homepage. You may search for jobs without uploading a resume but know that employers cannot find you if you do not have a resume in the system.
From your homepage, select Search for Jobs Posted to My School, enter criteria specific to the type of job you are seeking, and then Begin Search. To view all jobs posted, leave all the search fields blank. You may also Search for Jobs in CCN's Jobs Central, our national jobs database.
To monitor your job search, select View My Job Search History from your homepage.
Resume Entry
From your homepage, select Upload a Resume and follow the instructions. You should have a resume completed at this time to upload. Acceptable formats are listed. If you do not upload a resume, employers will not be able to contact you.
Your resume will be reviewed and approved by the Career Development Services office before it can be submitted via the system and searched by employers. You will be notified by email when your resume has been approved or if it is not approved.
When a new resume is uploaded it takes the place of the current resume and are considered updated. Resumes that have not been updated in 18 months will be purged from the database.
---