Looking to start or return to college? Get three free credit hours this summer.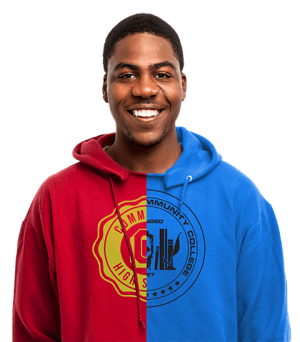 Receive three free credit hours (covering tuition and fees) that can be applied to any LLCC credit course. We'll also pay for your textbook for that class. Laptops and hotspots are available for students to borrow at no cost. For in-person classes, a limited number of bus passes and gas cards are available to help with your transportation.
Eligibility
You must meet one of these criteria to qualify for this grant:
Be a recent high school graduate (graduated or are graduating this year) 
Be a degree- or certificate-seeking LLCC student who has not taken a class since the previous summer
Be an adult who has never taken credit classes with LLCC (other than College Now and Dual Credit courses)
Additionally, you must be seeking a degree or certificate from LLCC.
Steps
Activate your email account after receiving application acceptance email.
Complete the 3 for Free Form.
Meet with a student success coach.
Enroll in a class.
Important notes:
You must have a LLCC email and password to access the 3 for Free Form. To get one, apply to LLCC. You will receive a welcome email that has information on how to activate your email account.
Students will be accepted on a first-come, first-served basis. If the program is full when you apply, you will be put on a waitlist. After being accepted, you must enroll in a course within two weeks (or before the class begins, whichever comes first).
Questions
Call 217-786-2292 or email LLCC Admission. You will be contacted with further information and instructions.