Start or continue your college education close to home or work!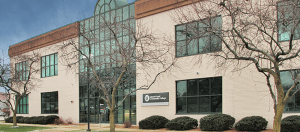 Looking for a convenient location to take evening classes that transfer or lead to a college degree? Look no further!
It only takes one night a week to attend one of the general education classes at LLCC-Medical District, located at 130 W. Mason St. in Springfield. It's a great opportunity for high school students looking to get a head start on their college education, adult learners who live or work near downtown Springfield and anyone wanting to start or continue toward a college degree.
Classes meet 6-8:50 p.m. on Mon., Tue., Wed. or Thu. beginning Jan. 9 and include:
English composition
Math
Public speaking
Sociology
Geography
Business
General education, or "gen ed," classes are a group of classes (typically outside your major) that provide core skills and are required for most associate and bachelor degree programs.