Mission Statement
College Now will provide a college-level experience to high school juniors and seniors allowing them to earn college credit, and to develop the necessary readiness and skills for continued postsecondary academic success.
Vision Statement
Students will leave high school prepared for continued success in postsecondary educational pursuits.
Goals
To provide educational opportunities for high school students in the Lincoln Land Community College district.
To offer classes toward degree requirements that also compliment students' high school curriculum.
To address students' unique interests and abilities.
To improve the transition of students from high school to college.
Benefits
The program offers freshman-level college classes as students earn college credits that transfer to most colleges and universities.
Students become familiar with college instructors, classes and schedules while still in high school.
Students avoid the rising cost of college. The College Now credits students earn saves them thousands of dollars.
Participants lighten the load in college and may even graduate early.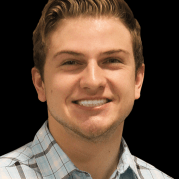 Alumni Spotlight | College Now
Kyle Cearlock