Stay close to home and achieve college success with online classes!
Why LLCC Online?
We are a leader in online education.
For 25 years, LLCC has provided affordable, high-quality courses online. We were among the pioneers in online education and maintain the highest level of accreditation for online teaching from the Higher Learning Commission. Our instructors are highly invested in their students, with a low faculty-to-student ratio. Smaller class sizes contribute to a more personalized online experience.
We are expanding online courses.
We have scheduled hundreds of online general education courses that transfer to four-year institutions, as well as many major-specific and career-focused courses. Our faculty receive intensive training in online teaching.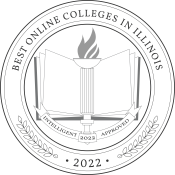 In the news
LLCC named a top school for online learning in Illinois
Orientation to online learning
Taking an online course this semester? Check out the LLCC Online Learning Orientation for information on how to become an effective online student. You'll discover:
What to expect when taking an online class
How to become a successful online student
Basic online learning technology
The online learning academic support system
Your next steps
Ready to get started at LLCC? Review the steps to enrollment.
Course formats
In addition to face-to-face, LLCC offers online and hybrid course formats. Students can verify the format of a class in LoggerCentral.
Online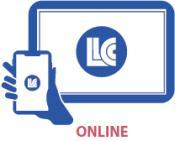 An online course allows students to access course content, participate in class discussions, complete assignments and communicate with instructors and classmates entirely online from their homes or elsewhere. Online courses do not have regular or required meeting times.
Hybrid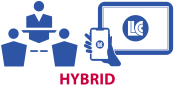 A hybrid course combines face-to-face and online learning. These courses typically involve some face-to-face (on-campus) hands-on assessments. The specific percentage of each type of learning will be determined by individual faculty for each course.