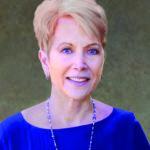 How can we help you move your life forward? At Lincoln Land Community College, you'll find support and encouragement throughout your educational journey. Build your future, accomplish your goals, upgrade your career, expand your opportunities — all while cutting the price tag. 
LLCC students have options on how they take their classes. Some students are on campus, where we are following all state safety guidelines, and others are learning from home. No matter what class formats you choose – on campus, online or a mixture of the two – we welcome you and offer you all of the support services for which we are known.
Explore our website to learn about our many academic and workforce programs, support services and student life activities. If you have questions or would like more information, please email us, schedule a virtual visit or in-person tour with a member of our recruitment staff or submit an information request.
If you are ready to earn a college degree or learn skills that lead to a dream job, coming to LLCC may be the best decision you will ever make. The college is recognized as a top-quality institution. Our faculty and staff are national leaders in their areas, our accreditations tout the success and quality of our programming, and we continue to develop new, relevant programs. Students from all walks of life tell us that when they were ready to grow and be challenged, we were their first choice and first step in higher education.
You can feel confident that LLCC is the right choice. No matter your ambitions and goals, we are here and ready to move you forward!
Sincerely,
Charlotte J. Warren, Ph.D.
President, Lincoln Land Community College
---
Dr. Charlotte Warren has served as president of LLCC since 2006 and is active in leadership roles on national, state and local levels. She is a board member of the American Association of Community Colleges and past president of the Illinois Council of Community College Presidents. Locally, she has chaired the Mid-Illinois Medical District and United Way of Central Illinois and served on the Greater Springfield Chamber of Commerce board. She holds the title of Colonel, Retired and Honorary Brigadier General for the Georgia National Guard and served on the Reserve Forces Policy Board headquartered in Washington, D.C. 
During her presidency, LLCC has expanded with four new facilities and the renovation of four others throughout the 15-county LLCC district. She secured an $18 million gift benefiting the college's agriculture program and led a partnership with Memorial Health to address the nursing shortage and construct a Nursing Education Center within Montgomery Hall. Dr. Warren has enhanced community partnerships and expanded workforce development training programs, especially for underserved populations, including the Workforce Equity Initiative. She meets regularly with legislative, business and community leaders to determine how the college can best serve its district through workforce development, college transfer and community education programs.   
Prior to LLCC, Dr. Warren was president of the Community College Alliance and vice president of the Virtual Campus at Franklin University in Columbus, Ohio. Earlier, she was a provost at Georgia Perimeter College, taught at research universities and community colleges, chaired a department of nursing, served as president of the Georgia Nurses Association and was a psychotherapist in private practice.