Start your path to college success!
Prospective students interested in starting or restarting college or training for a new career are invited to visit LLCC on Campus Visit Day! Our next event will be held in fall 2022. Check back for registration and more information!
At Campus Visit Day you will choose from various presentations that fit your interests and goals. You'll visit exhibits and speak with faculty, staff and students to learn about the many academic transfer and career training programs we offer. You'll discover the student services available to assist you along with fun and enriching student life experiences. You can get started with the enrollment process, research careers and get assistance with the Free Application for Federal Student Aid (FAFSA).
Learning about services we offer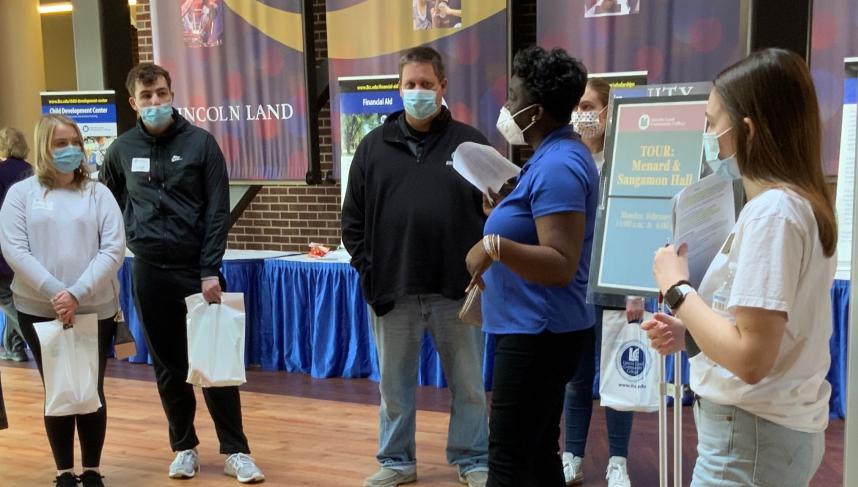 Smiling for a photo with Linc
Discovering the many opportunities at LLCC!