Start your path to college success!
Prospective students interested in starting or restarting college or training for a new career are invited to visit LLCC for Campus Visit Day on Oct. 10, 2022! The free event will be held at the LLCC Springfield campus and at Outreach Centers in Jacksonville, Litchfield and Taylorville. 
Two sessions, 10 a.m.-noon and 5-7 p.m., are scheduled at the LLCC Springfield campus. Exhibits open at 9:30 a.m. and 4:30 p.m. Outreach Centers in Jacksonville and Taylorville will each host a session from 10 a.m.-noon. LLCC-Litchfield will host a session 5-7 p.m.
At Campus Visit Day you can attend interactive sessions and tour select areas of campus. You'll get to view exhibits and speak with faculty, staff and students to learn about the many academic transfer and career training programs we offer. You'll discover the student services available to assist you along with fun and enriching student life experiences. You can also get started with the enrollment process by applying for admission.
Learning about services we offer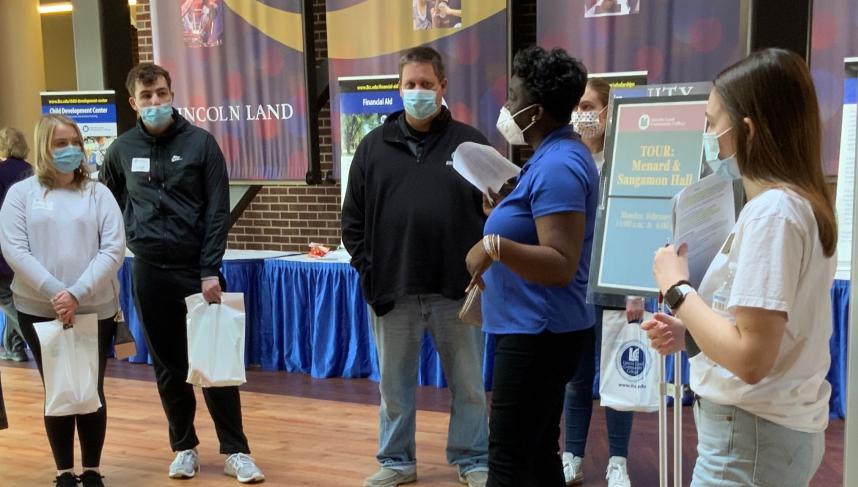 Smiling for a photo with Linc
Discovering the many opportunities at LLCC!