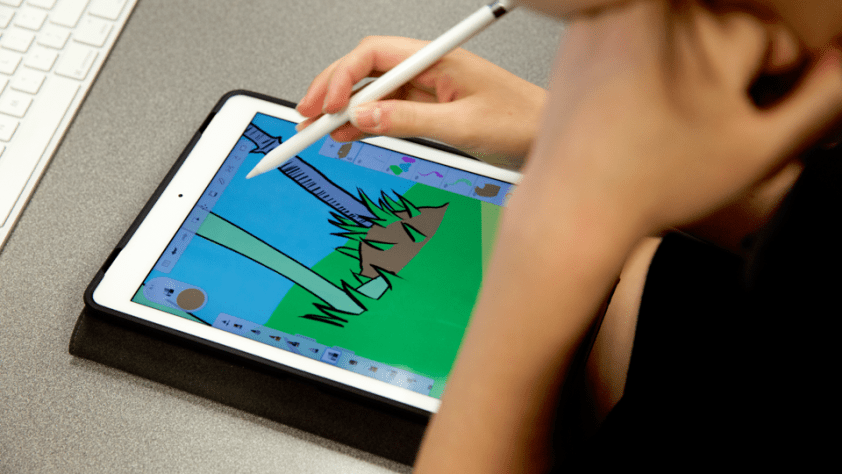 At a Glance
Combining art and multimedia technology to communicate ideas and experiences
Utilize your artistic talent and work with current technology in the creative field of graphic design! Carefully crafted visual elements can communicate messages via print or electronic media to inform or allure audiences. LLCC students are taught by faculty who are successful artists themselves. Students are introduced to a variety of tools and techniques used in the Integrated Media Design industry including, but not limited too, traditional studio art methods, desktop publishing, website authoring, motion graphics and interactive digital media. Our graduates leave prepared to work for an organization developing designs for ad campaigns; brand identity; books, magazines and newspapers; marketing materials; packaging; promotional displays; websites; video games; and more.
Published annually, The Lincoln Land Review includes student-produced essays, poetry, fiction and creative non-fiction and artworks from the past year. View the most recent edition of the Lincoln Land Review.
Starting fall 2023
LLCC's integrated media design program will be offered at LLCC-Medical District, 130 W. Mason St. near downtown Springfield, providing a more convenient location to those who live or work in the area to earn an associate in applied science degree in the subject.