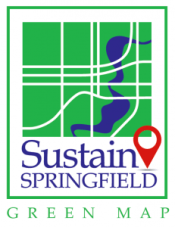 Springfield, Illinois is remarkably "green" for a small city, and now there is a central, easily accessible online location to showcase its progress!
The Sustain Springfield Green Map is a user-friendly, GIS-based, online resource that guides residents, visitors, organizations and businesses to sustainable or environmentally-friendly services, sites and amenities. Looking for a community garden, area park, recycling resources and more? Let the Sustain Springfield Green Map show the way!
Open the map to start your adventure and discover more of Springfield.
Image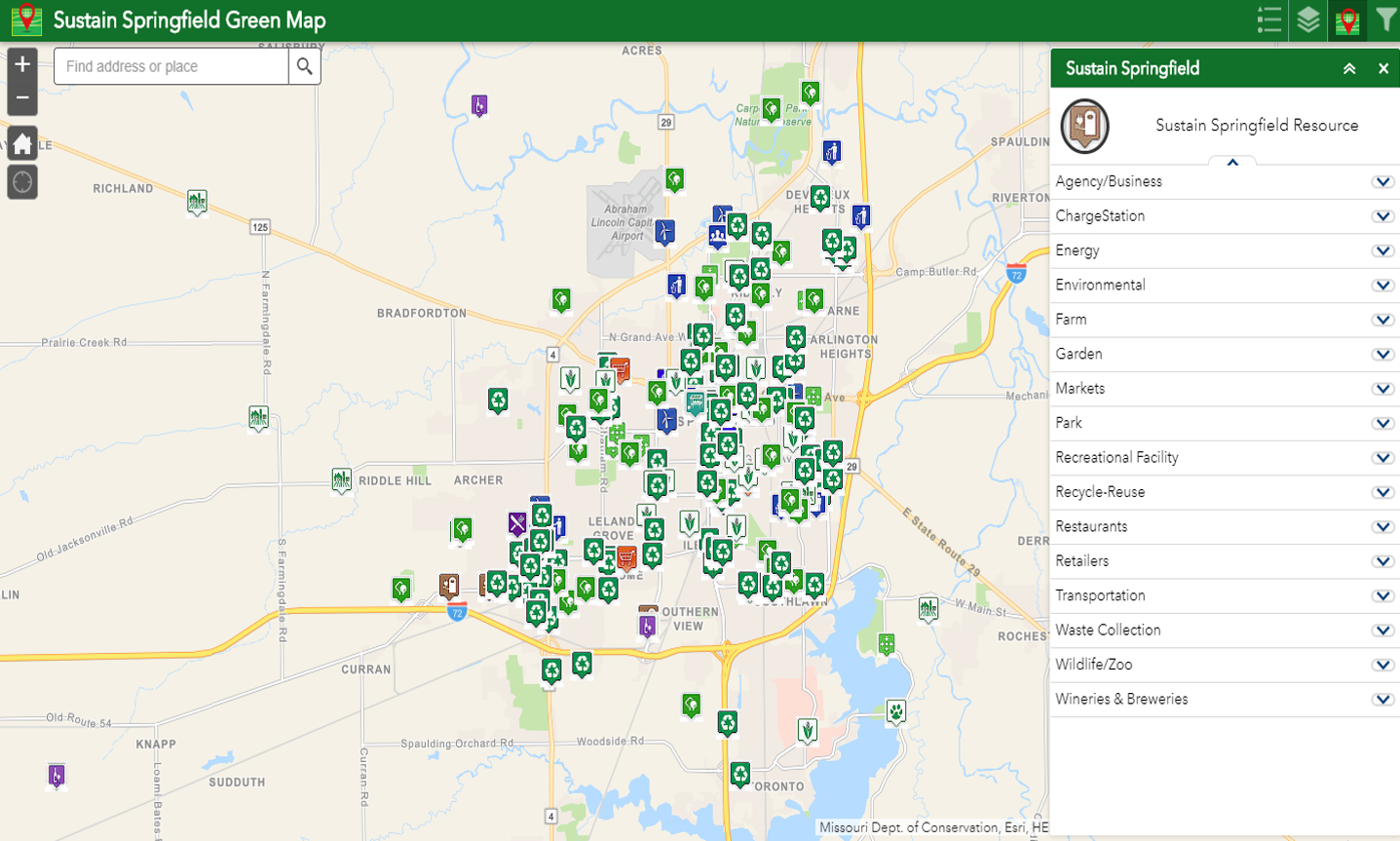 The Sustain Springfield Green Map is hosted by the Lincoln Land Community College Green Center. The Urban Action Network designed and developed the conceptual framework along with environmental specialist Wynne Coplea. The initial map was created by Jordyn Lahey, who was an LLCC student in Rey de Castro's Advanced GIS class. The project was also made possible with a seed grant to the Urban Action Network from the Dominican Sisters of Springfield.