Did you know …
that LLCC Alums who reside in the district have borrowing privileges with the LLCC Library?
that LLCC Alums who are 65 or older can take LLCC classes for FREE?
that as an LLCC Alum you can post your resume and search for jobs, both locally and nationally, for FREE?  Click on the Alumni Career Services link.
that registered LLCC Alums receive the LLCC Foundation Circle of Friends newsletter?
---
Dell Discounts
LLCC Alums will receive from Dell:
Best Price Guarantee on consumer PCs
Up to 30% off desktops and laptops
Discounts on thousands of electronics and accessories
Exclusive monthly offers
Dell Advantage Loyalty Program:  Alums can enroll at no cost to receive an additional 5% eGift Card and free second business day shipping on all future personal purchases
Shop your member store today for the latest deals! Or call 888-243-9964, Member ID: US5625479
*This is a benefit offered to LLCC Alumni and Friends, it is not an endorsement of Dell.
---
More Discount Offers!
---
UCB Affinity Debit Card
The LLCC Loyalty Debit Cards exclusively available through United Community Bank are now available.
What is a Loyalty Card?  The LLCC Loyalty Debit Card works just like a normal UCB debit card. However it has the LLCC logo on the front.
How does it work? When making purchases, simply select or say CREDIT instead of debit. The Alumni Association will receive a portion of total purchases from all signature based transactions used with the LLCC Loyalty Card!
We hope that alums and others will support Lincoln Land Community College and the Alumni Association by heading to UCB and signing up for this special card! The card is available to all United Community Bank customers.
---
Web-based Job Board
College Central is a web-based job board for LLCC students, alums and employers. Job seekers can post their resume and search job openings both locally and across the nation.  Employers can post their job openings and search resumes. Sign up for your FREE account today. For more information, please contact the LLCC Career Development Services office at 217-786-2210 or visit Alumni Career Services.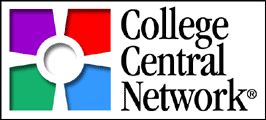 ---
Working Advantage
LLCC Alumni Association is pleased to offer Working Advantage. Save up to 60% on tickets, travel and shopping!
To open your free account, please contact Michelle Burger, Scholarship Program & Alumni Services Coordinator, to obtain the official LLCC Alumni Association member id number.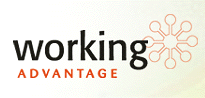 ---