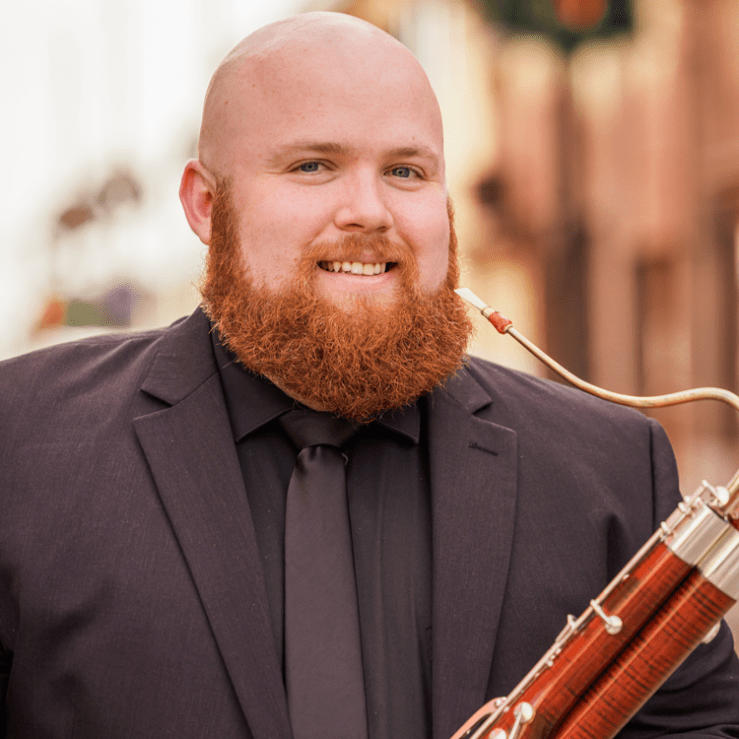 Private Applied Instructor
Arts & Communication
Dr. Christopher Raymond is a private applied instructor of bassoon at LLCC as well as the University of Illinois Springfield. As an active musician around central Illinois, he holds the positions of second bassoon with Sinfonia da Camera and principal bassoon of the Urbana Pops Orchestra and Sugar Creek Opera. He can also be found performing with the Illinois Symphony, Champaign-Urbana Symphony, Millikin-Decatur Symphony, Kankakee Valley Symphony and Danville Symphony. He has traveled around the world performing with groups such as the South Shore Orchestra on its recent tour of China.
As a solo performer, Dr. Raymond was a finalist in the 2018 NSAL woodwind competition in New York. He has been a featured soloist with the Millikin Decatur Symphony, Kankakee Valley Symphony and Decatur Municipal Band. He was also the 2015 recipient of Millikin University's Hollis Prize, where he performed in award-winning recital in Chicago.
In his studio, Raymond has been teaching privately since 2010 and has worked with students from beginners to collegiate level players — many of whom have gone to perform in All-State ensembles and pursue music careers. From 2016-2019, he served as bassoon instructor at Illinois Summer Youth Music.
Raymond holds Doctor of Music Arts and Master of Music degrees in bassoon performance and literature from the University of Illinois Urbana-Champaign, and a bachelor's degree in music from Millikin University. His primary teachers were Timothy McGovern, Stephen Duncan, Elizabeth Shoemaker, Mark Avery and Neal McMullian.