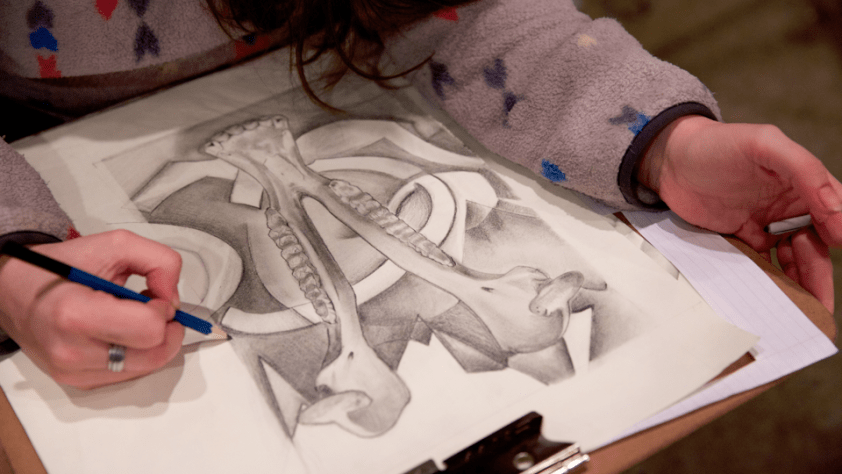 At a Glance
Harness your creative abilities and develop your research and analysis skills.
Express yourself in the creative field of art! LLCC's art program provides a strong foundation of research, analysis and creative application in design, studio arts and art history. The curriculum is designed to challenge students to utilize all applicable technologies and materials to create works of art and design, while developing creative problem-solving strategies and critical-thinking skills. Art classes offered include ceramics, drawing, painting, printmaking, two- and three-dimensional design, sculpture and more.
A juried student art exhibit is held annually in LLCC's Trutter Museum/Murray Gallery providing art students the opportunity to build experience in the art field. Students and the community also have the opportunity to experience the work of various artists through gallery exhibits during the academic year. Students may also find their work as a part of the college's permanent art collection.
Published annually, The Lincoln Land Review includes student-produced essays, poetry, fiction and creative non-fiction and artworks from the past year. View the most recent edition of the Lincoln Land Review.