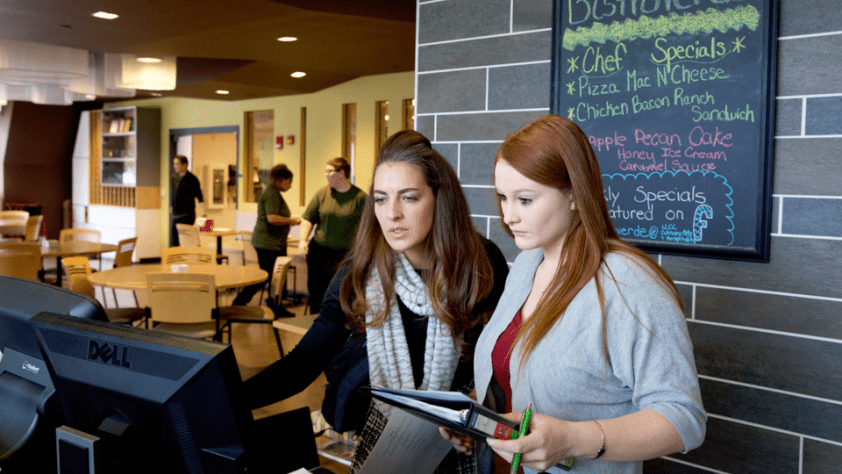 At a Glance
Chefs • Bakers • Caterers • Restaurant Managers • Hotel Supervisors
Prepare for a career with the second largest private-sector employer in the United States. LLCC's Hospitality and Culinary Arts programs offer students the same learning experience at a fraction of the cost of other culinary schools. Classes are small and taught by skilled industry professionals and/or chefs in a state-of-the-art facility. Students experience operating a real restaurant/kitchen in LLCC's own Bistro Verde Cafe, which is open to the public.
Bistro Verde café
Join us at Bistro Verde, LLCC's student run café! In the fall enjoy Bistro-to-Go with takeout soups, salads, sandwiches, baked goods, coffee drinks and smoothies. In the spring, we offer a full-service dining experience with meals prepared and served by LLCC culinary and hospitality students. Visit the Bistro Verde page for instructions on ordering.

More culinary offerings
Lincoln Land Community College also offers non-credit community education cooking and baking classes, as well as Bistro Verde dinners, through Community Education.