Welcome to Bistro Verde — home of great culinary and hospitality experiences at LLCC!
We are located inside the east entrance of the Workforce Careers Center on LLCC's main campus at 5250 Shepherd Road in Springfield.
Bistro Verde is the dining room and kitchen lab space that serves as an active classroom for our very own student-run restaurant, which is open to the public most Tuesdays, Wednesdays and Thursdays from 11 a.m. to 1 p.m. during the fall and spring semesters. Bistro Verde is also the location for student dinners, LLCC Community Education culinary dinners, and other great culinary and hospitality experiences.
Bistro To Go
Sept. 5-Oct. 5
Tue, Wed and Thu
11 a.m. to 1 p.m.
Bistro To Go provides a counter service concept that offers soups, salads, sandwiches, baked goods, coffees and drinks. View Bistro To Go Menu. Guests can place their online to-go orders and either take away a delicious lunch or enjoy it in the dining room space or al fresco.
Bistro Verde
Image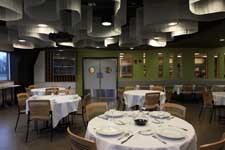 Oct. 24-Nov. 16
(closed Nov. 7 for Professional Development Day)
Tue, Wed and Thu
11 a.m. to 1 p.m.
LLCC's student-run restaurant transforms mid-semester to a casual, fine dining concept, offering a full-service lunch experience that features appetizers, soups, salads, desserts, coffees and drinks. Reservations are highly recommended and can be made by leaving a message at 217-786-2821 or by emailing BistroVerde@llcc.edu. Your phone or email reservation will be confirmed as soon as we are able.
Online to-go orders will be accepted, but we very much encourage guests to make a reservation and join us in person.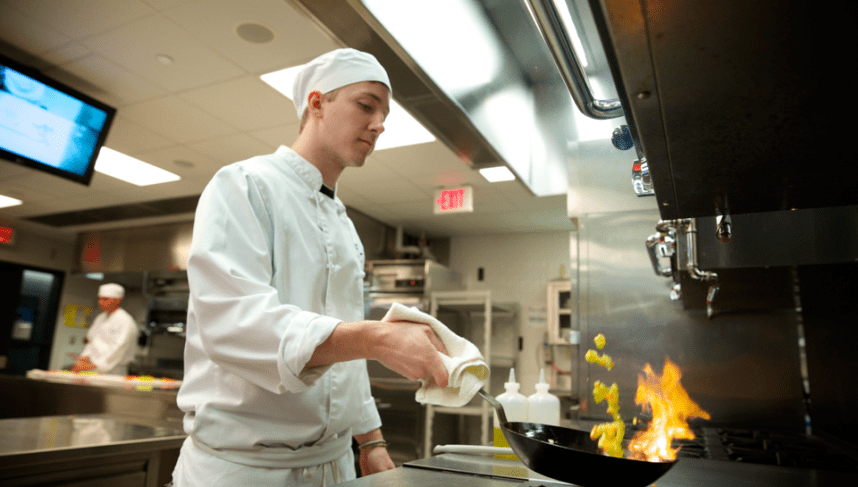 Putting culinary skills to work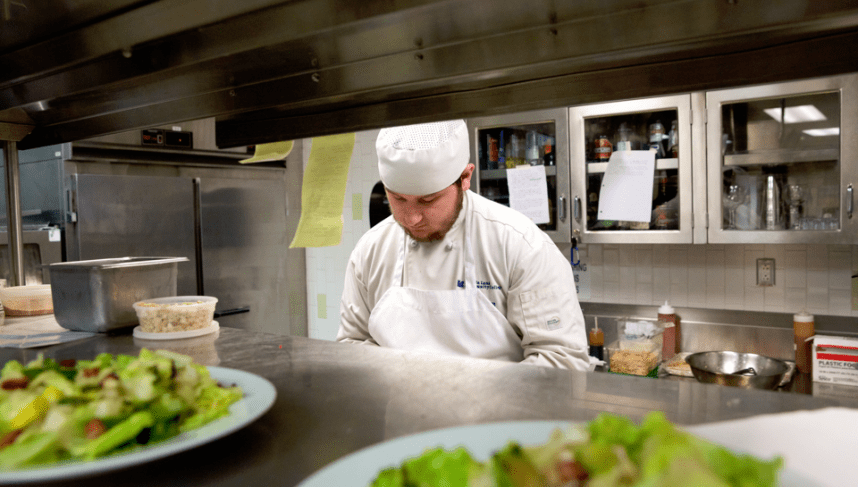 Prepping lunch at Bistro Verde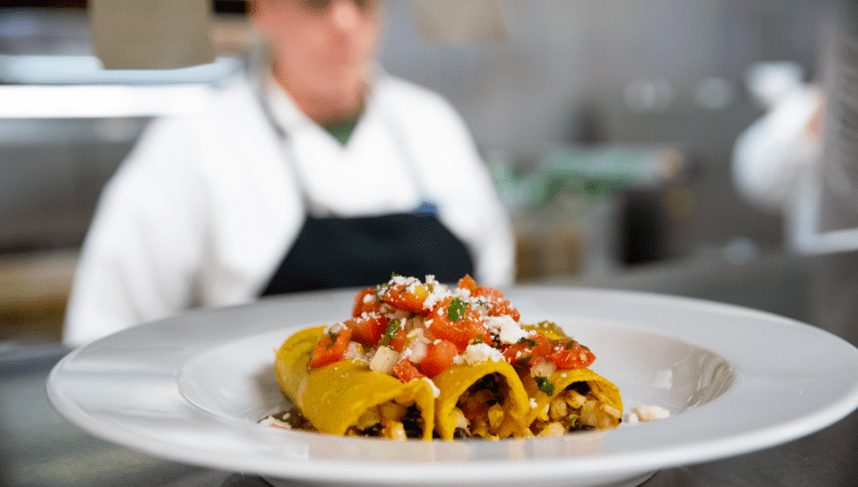 Providing delicious menu options