LLCC's mascot debuted at Homecoming Feb. 12, 2022.
Linc is proud to be a Logger! How did Linc come to LLCC and become LLCC's No. 1 fan? 
The story starts just a short time ago. Linc had been spending a lot of time at home, thinking about the future, trying to figure out the right direction to take. Linc needed a change, to get out and explore. And, like a lot of our students, it all started with one question, one curiosity. Linc wondered what the local community college might have to offer, so they came to campus to look around.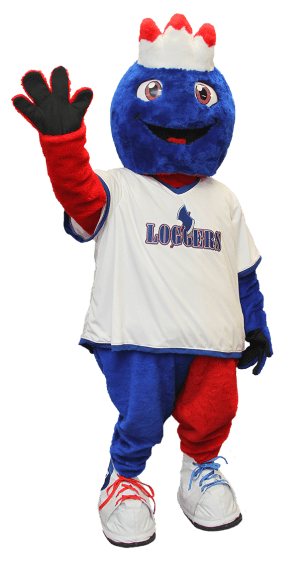 Talk about mind blown! Linc couldn't believe there was so much to do and see! 
Linc started in A. Lincoln Commons, where there were student activities going on and instantly felt at home and understood why students called the Commons the heart of campus. 
Linc then ran over to the Workforce Careers Center and tried out training programs like welding and HVAC, even climbed into a big rig in truck driver training and, you guessed it, pulled the horn. Then Linc smelled fresh bread and found their way to Bistro Verde where they tried a little bit of everything and gave it all a No. 1 ranking.
Next, Linc headed over to the Kreher Agriculture Center to learn how to drive a combine and got to pet sheep in the animal science lab. Still exploring, Linc traveled to Menard and Sangamon halls and dropped in on choir practice, painted a self-portrait in art class and visited a biology lab testing DNA. (We're still waiting for Linc's results.)
Finally, Linc visited the new Nursing Education Center and couldn't believe the students were getting to learn and practice in rooms that looked like an actual hospital! 
So excited by all of the educational opportunities at LLCC, Linc realized you don't have to study just one thing, there's more than one direction to take in life, and LLCC is one college that has something for everyone – traditional degrees but also training for hands-on careers, career advancements, personal development and more!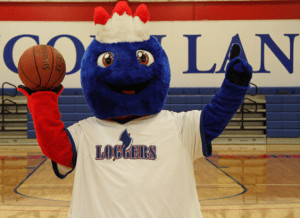 Linc immediately enrolled, and that very night attended a Loggers basketball game. The excitement Linc felt about the college could no longer be contained. Linc decided to share the fun and excitement of being a Logger with everyone they meet. Linc is now officially the Loggers' No. 1 fan and will attend many games and activities. You're sure to see Linc around campus and at LLCC Outreach Centers. Be sure to say hello and take a selfie with Linc! 
#LincAtLLCC #GoLoggers
Requests for Linc to visit your activity can be submitted to Student Life at StudentLife@llcc.edu. Public submission requests should to be made in partnership with an LLCC department or office. Please indicate your sponsoring LLCC department of office in your message.