We offer educational opportunities close to home!
At LLCC-Beardstown, you can:
---
Workforce Career and Ag Expos
LLCC invites employers and area high school students to its annual Workforce and Ag Expos Thursday, Sept. 21, on the campus in Springfield. The outdoor Workforce Careers Expo connects high school students with local employers to learn about careers in the skilled trades. Last year, approximately 500 high school students attended and visited exhibits and displays with interactive equipment and simulators brought by 50 employers. Two sessions will be held: from 8-11 a.m. and noon-3 p.m. Students attending the morning session can also observe professional line workers competing in the Association of Illinois Electric Cooperatives Line Workers Safety Rodeo until 2 p.m. 
LLCC Open House
Find your path! Prospective students interested in starting or restarting college or training for a new career are invited to our next LLCC Open House on Monday, Oct. 9.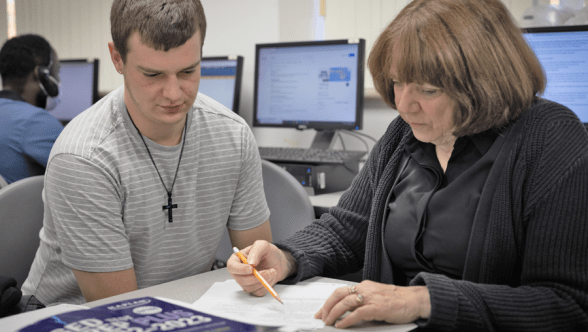 Adult education
LLCC-Beardstown provides adults with a variety of educational opportunities in the areas of GED® preparation, basic skills, English language skills, adult career pathways and literacy.
Learn more
Ready to get started? Are you interested in ...
LoggerCentral
LoggerCentral provides the most up-to-date list of classes, their format, when they are offered and who is teaching them.
Watch the video to learn how to navigate LoggerCentral and search for available classes.
Browse classes