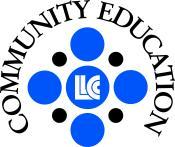 Registration for Community Education opportunities is on a first-come, first-served basis. Students are strongly encouraged to register early (at least one week in advance of class start date) to secure their seat as many classes fill quickly. Conversely, classes may be canceled due to insufficient enrollment so your early registration can make the difference. Fees must be paid at the time of registration. Spaces are not held prior to receipt of payment. Online registration closes seven calendar days prior to the event; to register after then, please call 217-786-2432.
Ways to register
Use any of these four convenient ways to register:
In person
Registrations for LLCC Community Education programs are taken by the LLCC Admission & Registration office, located in Menard Hall on the college's Springfield campus, or at any of the Outreach Centers (Beardstown, Jacksonville, Taylorville and Litchfield).
If you are registering for the first time as an LLCC student, we recommend you register by phone at 217-786-2292. You will be assigned an LLCC student ID number that can be used for future registrations. Your LLCC student ID will appear on an ID card you are given at that first registration, or it will be mailed to you soon after your membership is processed.
By phone
To register by phone, we ask that you pay for workshop registrations by credit card. We accept Discover, MasterCard, Visa or American Express. Call LLCC Admission & Registration at 217-786-2292 or toll-free at 800-727-4161, or contact the closest LLCC Outreach Center to you.
Note: ALL-Plus members must register by phone to receive their discount rate for classes.
Online
You can now register online for non-credit LLCC Community Education classes. It is fast and easy. Review the information about a class, workshop or event you want to attend and sign up at the same time.
Go to WebAdvisor. (Login with your assigned username and password.)
Click the Workforce & Community Ed icon.
Select Search, register and pay for Workforce & Community Ed classes.
There are two ways to search for classes.

Type a word that appears in the course title in the Search For (Key Word) box, OR
Enter one of the three code prefixes listed below in the Course Code Number box.
Select Submit button.

CEW – Community Education Workshop, for adults of any age (some codes may be open to faculty, staff, alumni and ALL members, call 217-786-2432 with questions);
YES – Youth Enrichment Services, for ages 5-18 (Note: some classes may have more specific age limitations);
LLL – Programs exclusively for members of the Academy of Lifelong Learning (ALL) at LLCC (Some codes may be open to guests. Call 217-786-2432 with questions.)

Select the class(es) you wish to enroll in by placing a check in the box next to the class. Scroll to the bottom of the screen and select Submit button.
General Registration Info – Select Community Education if registering for CEW and LLL classes OR Youth Enrichment Services Program for YES classes. Select Submit button.
Additional Registration Info - these questions are optional. Select Submit button.
Pay for Classes – If there is a fee, please provide your credit card information as requested. LLCC accepts Discover, MasterCard, Visa or American Express. If you do not complete this section your registration will not be recorded. Select Submit button.
Please feel free to contact or call Jennifer Lewis at jennifer.lewis@llcc.edu or 217-786-2433 with any questions.
By mail
Contact LLCC Community Education to request a registration form to complete and mail back with a check or money order payable to Lincoln Land Community College. You can also charge your workshop fee to Discover, MasterCard, Visa or American Express.