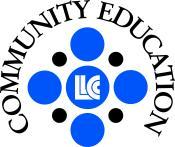 We are seeking highly motivated teachers who are interested in teaching topics of personal interest, current trends, and/or subject expertise. Classes are held throughout the year and on several campuses and offsite locations.
If you have an area of expertise you're enthusiastic about and would like to share with the community by becoming a Community Education and/or College For Kids instructor, please complete and submit the appropriate form. All of our instructors must agree to a background check.
The Electronic Proposal Form must be completed in its entirety. Every instructor must submit a proposal form for each class they would like to teach for any given semester. Please contact our office if you would like to request a paper form.
Course subject areas
We are currently seeking instructors for, but not limited to, the following subject areas:
Computer Instruction
Crafts/Hobbies
DIY Projects
Finance
Foreign Language
Health/Personal Improvement
Home or Auto Design/Repair
Indoor/Outdoor Recreational Activities
Landscaping/Gardening
Music/Performing Arts
Pets/Animals
Photography
Special Skills/Enrichment Topics
STEAM for Youth (Science, Technology, Engineering, Arts, Math)
Travel
Visual Arts
Youth Related Areas of Interest
Other
If you are interested in sharing your time and talents as a Community Education instructor, please consider the following applicant criteria:
Possess knowledge and skill in proposed subject area.
Have passion and desire to share proposed topic with others.
Hold a bachelor's degree and/or have teaching experience.
We look forward to hearing from you soon! For more information, please contact us!
---