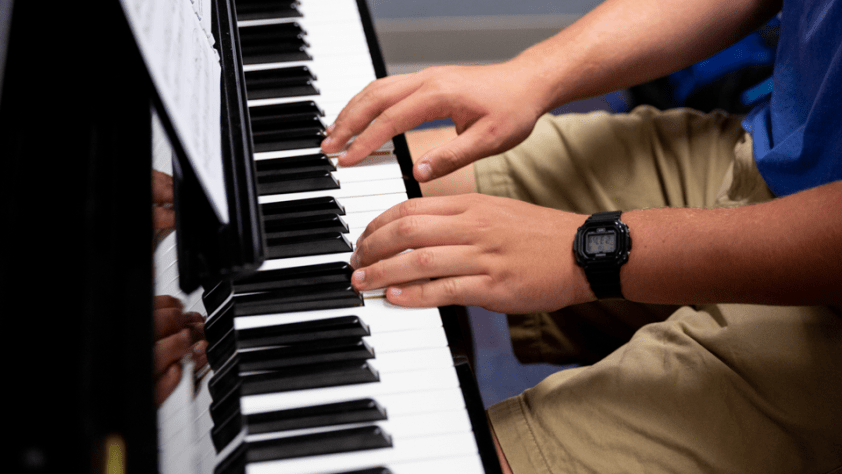 At a Glance
Learn, participate in ensembles and experience the joy of creating music.
Music is a form of universal language and creative expression. Whether you are into jazz, classical, rock, country, pop or folk, the possibilities are endless for those with a music background. Careers in the field include music teacher, performer, music therapist, composer, music director, arts manager, music librarian, music software developer, sound technician, voice actor, theatre performer and more!
LLCC's music program offers choir, band and jazz band. In addition, LLCC offers private lessons in voice, piano, woodwinds, brass, percussion, guitar and strings. Our faculty of highly qualified professionals can help you achieve the next level in your playing and performing ability.
The AFA in Music is our primary music transfer degree. It encompasses the first two years of collegiate music study and prepares students for transfer to a music program at a four-year school. For audition information, contact the full-time faculty listed below.
Adjunct instructors
Private applied instructors