We offer credit and non-credit educational opportunities close to home!
At LLCC-Jacksonville, you can: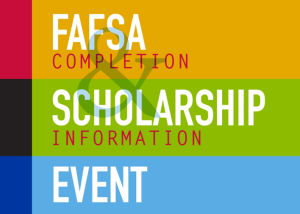 We are hosting a Free Application for Federal Student Aid (FAFSA) and scholarship completion event Tuesday, Jan. 25, 3-7 p.m. at 32 N. Central Park Plaza. Current LLCC students, prospective students and their parents are invited to attend.
Families who need assistance completing FAFSA can schedule a one-hour appointment between 3-7 p.m. to meet with an LLCC professional.
Two sessions, 4-5 p.m. and 5-6 p.m., will be held on LLCC scholarships during which participants can attend a presentation and receive application assistance. 
From 4:30-5:30 p.m., attendees can visit an exhibit area with local community organizations handing out scholarship information. Participating organizations include the LLCC Foundation, Jacksonville Promise, Jacksonville Rotary Foundation, McDonald's, Cass County Farm Bureau Foundation, MCS Community Services, Ladies Education Society, Jacksonville Skilled Nursing, Illinois Electric Cooperative and Farm Credit Illinois.
Ready to get started? Are you interested in ...
LoggerCentral
LoggerCentral provides the most up-to-date list of classes, their format, when they are offered and who is teaching them.
Watch the video to learn how to navigate LoggerCentral and search for available classes.
Browse classes
Register for classes
Spring full-semester classes are underway! In addition to these 16-week classes, LLCC also offers 8- and 12-week options. Explore available 8- and 12-week classes. We are offering three class formats: face-to-face, online and hybrid. Traditional, face-to-face classes take place in a classroom on regular days and times. Online classes allow students to learn entirely via the internet on their own schedules. The hybrid option provides a combination of online and face-to-face learning.
Current students
Current students can register by phone (217-243-6699) or by signing in to LoggerCentral and are encouraged to meet with their student success coach to discuss class options.
New students
New students should first fill out an application or learn more about getting started. Students may also call us at 217-243-6699.