We offer credit and non-credit educational opportunities close to home!
At LLCC-Litchfield, you can: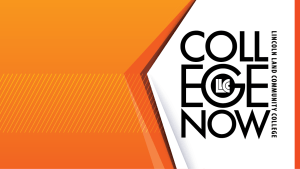 College Now Student/Parent Informational Meeting
Thursday, Feb. 16, 5:30 p.m.
LLCC-Litchfield
Students who are currently sophomore or juniors, along with their parent/guardian, are invited to attend. We will discuss student qualifications, program costs, program content, student planning and success stories.
Ready to get started? Are you interested in ...
LoggerCentral
LoggerCentral provides the most up-to-date list of classes, their format, when they are offered and who is teaching them.
Watch the video to learn how to navigate LoggerCentral and search for available classes.
Browse classes