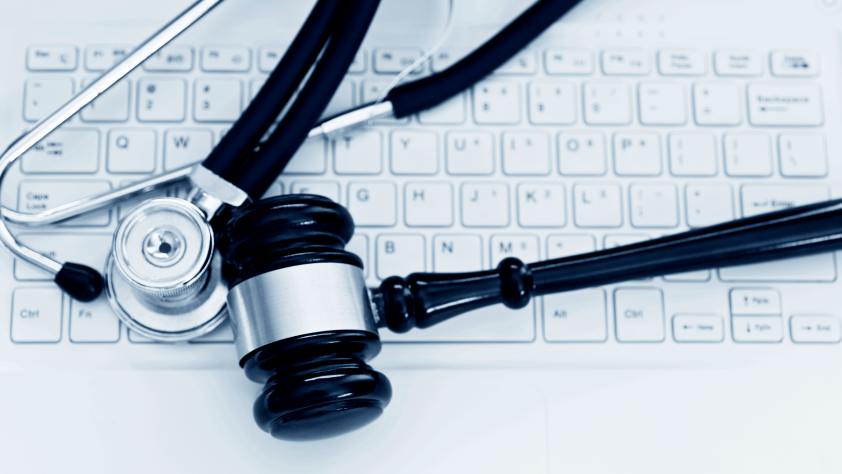 At a Glance
The health care system has experienced an increase in the number of lawsuits, and medical professionals have stepped forth to expand their professional role within the legal system to educate attorneys, judges and juries. Medical professionals have the knowledge, competency, credential and expertise to judge whether the appropriate standard of medical care has been delivered. Medical professionals are consulting into an expanding area of medical legal concerns such as personal injury, worker's compensation, product liability, criminal custody cases, risk management, life-care planning, case management, healthcare licensing board issues, insurance industry as well as expert witness. While many medical professional legal consultants work in law offices and the insurance industries, they are also adopting an entrepreneurial spirit and starting their own businesses.
This exciting online program prepares medical professionals for a career in the legal field as Medical Professional Legal Consultants (MPLC). Building on the medical education and clinical experience, this course provides medical professionals with the fundamental skills necessary to advise law firms, insurance companies, and governmental agencies regarding medically related issues and to appear in court as expert witnesses.
The course teaches legal concepts related to the health care industry, as well as the role a legal consultant might play in litigation areas such as medical malpractice, toxic torts, product liability, personal injury, wrongful death, criminal law and workers' compensation. Any medical professional interested in entering the legal field can benefit from the education provided by this course. This course is also open to anyone interested in the field of forensic testimony and medical-legal issues.
Upcoming Classes
Medical Professional Legal Consultant (MPLC) is an ONLINE course delivered in a single seven-week session. This course is offered six times per year.
Cost
$1,295 per person. (Tuition does not include textbooks or WESTLAW access).
Getting Started
Students should have background medical experience and training. Successful completion of exams is required to earn Category 1 CME credit. Successful completion is defined as a cumulative score of at least 70 percent correct.
Upon completion, certificates will be issued by The Center for Legal Studies and the college or university partner selected.
Registration is also available by calling 800-522-7737.
Continuing Medical Education (CME)
This program has been reviewed and is approved for a maximum of 45.00 hours of AAPA Category 1 CME credit by the Physician Assistant Review Panel. Approval is valid for one year from the issue date of 05/06/2019. PA's should only claim credit commensurate with the extent of their participation. This program was planned in accordance with AAPA's CME Standards for Enduring Material Programs and for Commercial Support of Enduring Material Programs.