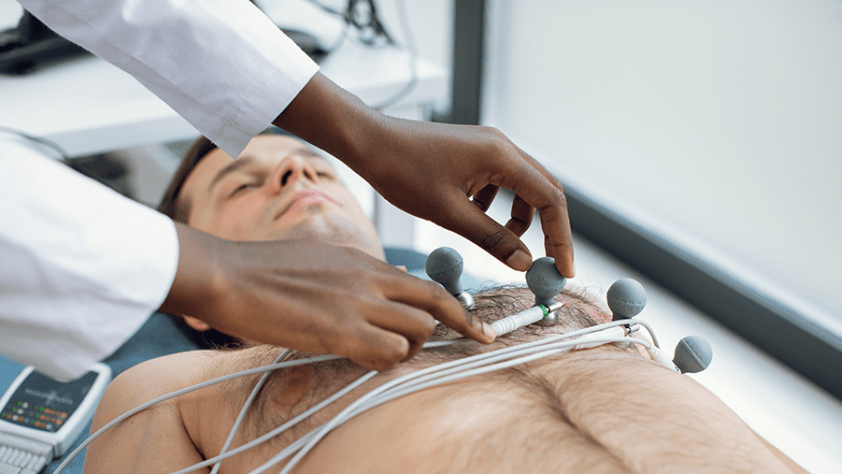 At a Glance
Train for a new career!
ECG Technicians (commonly known as EKG in the health care community) conduct electrocardiograms and stress tests, prepare ECG test results, schedule appointments and more! This course is designed for CNAs, EMTs, CMAs or other qualified health care professionals looking to add the ECG Technician qualification to their current credentials. Students will learn anatomy and physiology of the heart, basic electrophysiology and placement for 5- and 12-lead ECGs.
After performing 10 live ECGs, students will be eligible to take the National Healthcareer Association (NHA) EKG Technician certification exam.
Eligible candidates must:
Be at least 18 years of age
Have a high school diploma or G.E.D.
Be proficient in English
Must be a licensed/credentialed healthcare professional (CNA, EMT, CMA, LPN, RN, etc.)
48 hours classroom instruction
Online readings, simulations and lectures
Students will be scheduled to work with a partnering hospital/clinic to complete 20 live EKGs on participating individuals.
The Electrocardiogram Technician training course prepares students for additional roles in the healthcare community. As an entry-level clinical profession, this program is ideal for students in the allied health care field looking to advance or enhance their current credentials. The certification students will be eligible to take following the completion of this program include:
Board: National Health Career Association (NHA)
Exam: Certified EKG Technician (CET)