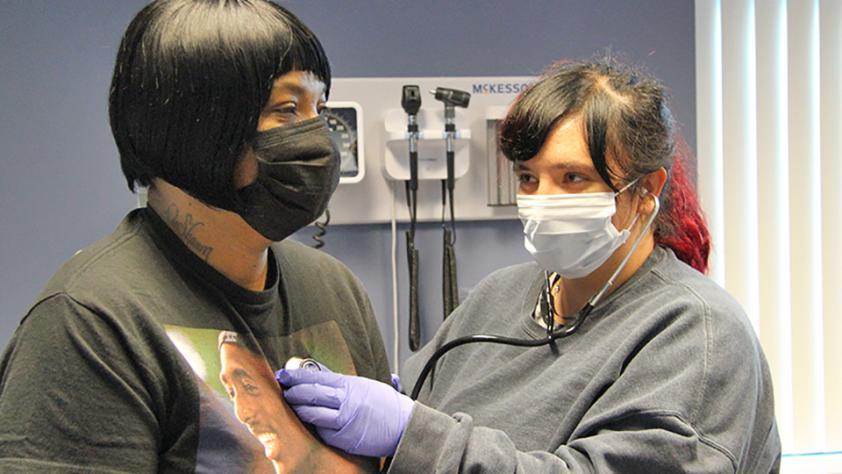 At a Glance
Train for a new career!
This program prepares students to work with clinical coordinators or practice administrators. As a medical assistant, you will be involved in the comprehensive medical billing and setup of patients for medical facilities. You will also be involved in the practice and management of a medical office in areas such as receptionist duties, telephone techniques, appointment scheduling, verbal and written communication, and medical and non-medical record management. You will learn basic patient setup for triage care and perform routine administrative and clinical tasks to keep the offices of physicians and other health practitioners running smoothly.
Clinical duties vary according to state law and include: taking medical histories and recording vital signs, explaining treatment procedures to patients, preparing patients for examination and assisting the physician during the examination.
Upcoming Classes
Spring 2024
Springfield
Orientation: Jan. 3, 2024, 5:30 p.m.
Jan. 8-May 15, 2024
Mondays and Wednesdays, 5:30-9:30 p.m.
Externship: May 20-June 28, 2024 (160 hours)
The externship is Monday-Friday during normal business hours, typically 8 a.m.-5 p.m.
Litchfield
Orientation: Jan. 4, 2024, 5:30 p.m.
Jan. 9-May 23, 2024
Tuesdays and Thursdays, 5:30-9:30 p.m.
Externship: May 28-Jul. 12, 2024 (160 hours)
The externship is Monday-Friday during normal business hours, typically 8 a.m.-5 p.m.
Cost
 $4,150 (includes textbooks and CCMA certification exam)
Additional costs: background check, drug screen, scrubs
Note: This course is not eligible for financial aid; however, payment plans are available.
Free training opportunity
The Pipeline for the Advancement of the Healthcare Workforce (PATH) program provides free training and supports for occupations within the health care field. Learn more about PATH, including support services, programs and eligibility.
Start/Info Session
Registration for this program must be done by appointment only. To schedule a registration appointment during open registration, book by clicking the button below or email llccmedicaldistrict@llcc.edu.
RSVP to attend an information session.
Nov. 13, 2023, 5:30-6:30 p.m., 130 W. Mason St., Springfield, IL 62702
View prerequisites below.
Eligible candidates must:
Be at least 18 years of age.
Have a high school diploma or GED.
Be proficient in English.
Have hand-to-eye coordination and finger agility.
Possess basic computer skills.
Externship requirements:
Successfully pass background check and drug screening
Obtain immunizations
The Clinical Medical Assistant program prepares students for multiple roles and national certifications. As an entry-level clinical profession, this program is ideal for students in the allied health care field. The certifications students will be eligible to take following the completion of this program include:
Board: National Health Career Association (NHA)
Board: National Center for Competency Testing (NCCT)
Both exams are included in the program cost ($245 value).