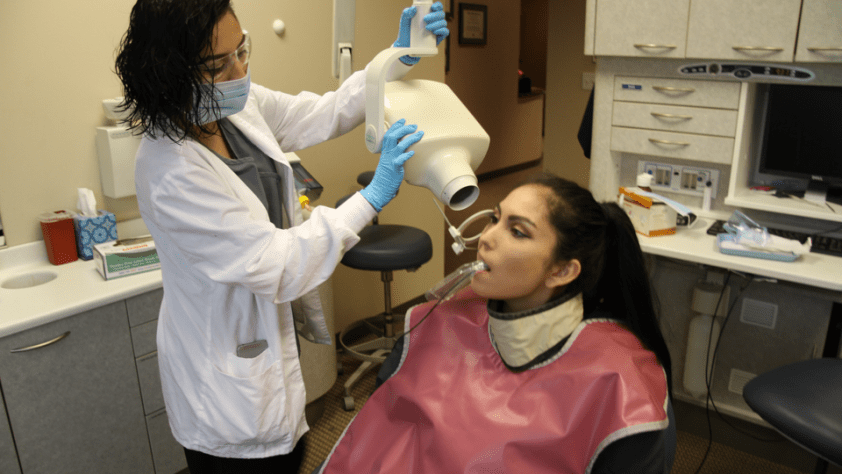 At a Glance
Train for a new career!
This course prepares students to take on significant responsibility as a member of the dental health care team. Dental assistants greatly increase the efficiency of the dentist in delivery of quality oral health care. A career in dental assisting offers many challenges and a variety of procedures. Specific tasks may be performed such as assisting with and providing direct patient care, sterilizing instruments, taking impressions and performing office management tasks. This program is a blend of academic and clinical coursework. Upon completion, students will be proficient in dental assisting techniques with emphasis on four-handed dentistry utilization of tray setups for specific general practice and procedures.
Eligible candidates must:
Be at least 18 years of age.
Have a high school diploma or GED.
Be proficient in English.
Have adequate understanding of basic arithmetic.
Certification is not required in the state of Illinois to become a dental assistant. However, students will be eligible to take the Certified Dental Assistant exam through DANB after working 3,500 approved hours in a dental office.