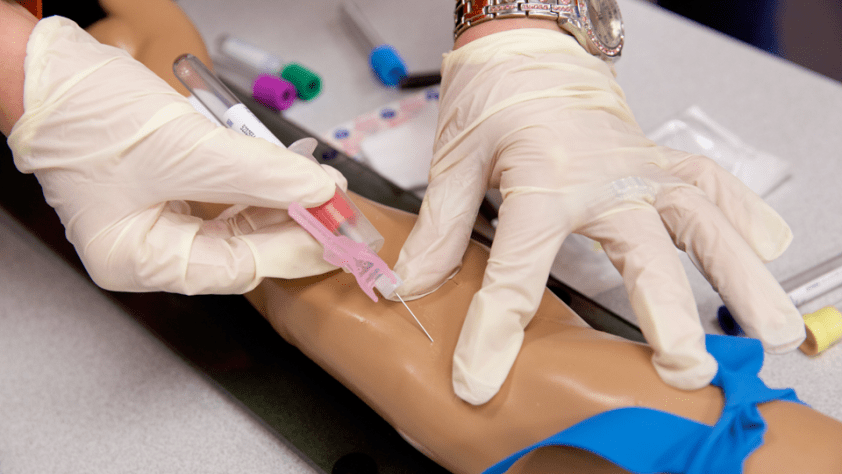 At a Glance
Train for a new career!
The phlebotomy training course designed to prepare students for entry level competencies as phlebotomists. Phlebotomists are skilled health care professionals who have been trained to handle and process blood and other specimens for laboratory analysis using venipuncture and micro collection techniques. Upon completion of the course, students will be prepared to work as a phlebotomist and be eligible to take the ASCP certification exam.
Eligible candidates must:
Be at least 18 years of age.
Have a high school diploma or GED.
Be proficient in English.
Have adequate understanding of 9th/10th grade algebra and arithmetic.
This class is designed to prepare students to take the PBT (ASCP) exam via Route 2.