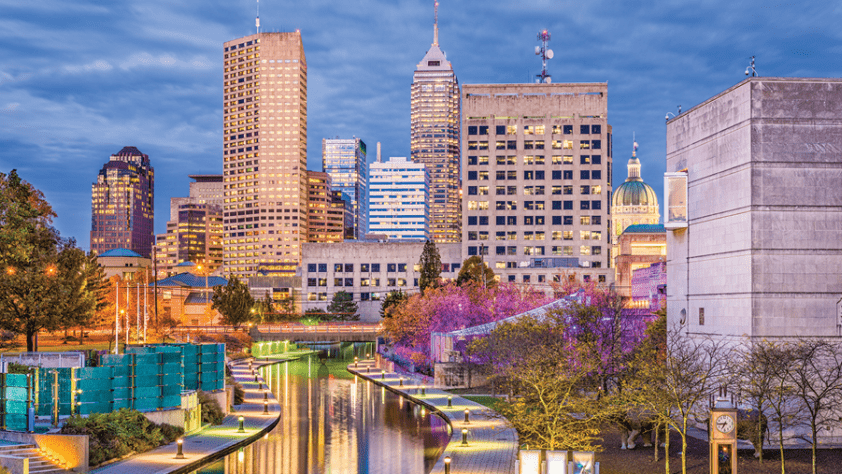 At a Glance
As we continue to encourage lifelong learning, we realize that sometimes we can learn more by putting down the book, getting out of the classroom and going.
Go with us — let's travel together!
Garden and Glass – Chihuly Exhibit
Bowood Farms, 3rd Degree Glass Studio tour/demonstration, dinner on The Hill at Rigazzi's and evening tickets for Missouri Botanic Garden's Chihuly in the Garden 2023
Coach will pick up participants at the LLCC-Springfield campus and LLCC-Litchfield Outreach Center. 
Host: Becky Newton 
Date: Thu., Sept. 28, 2023 
Time: 1-10 p.m. 
Location: Off campus 
Ages: 19 and over 
Course codes and fees: CEW 120-02, $149      
St Louis Foodie Friday
Bring a cooler, shopping bags and lawn chairs for this foodie trip that starts with breakfast snacks on the Coach bus. The first stop is shopping at Soulard Market, followed by a stop for lunch on your own at City Foundry's Food Hall. Pick from quick delights or your gourmet dream. Next, we'll do more shopping in the Maplewood District where you will find Penzey's Spices and olive oil from Vom Fass Stl. The last stop will be Tower Grove Park where more than 20 food and beverage trucks, like Seoul Taco, Farmtruk and Truck Norris, join Sauce magazine's Food Truck Friday. Sip local pours from Schlafly, 4 Hands Brewing Company, Noboleis Vineyards and frozen cocktails from Narwhal's Crafted as you enjoy live music.
Host: Jay Kitterman 
Date: Fri., Sept. 22, 2023 
Time: 9:00 a.m.-7:30 p.m. 
Location: Off campus 
Ages: 19 and over 
Course codes and fees: CEW 120-01, $72