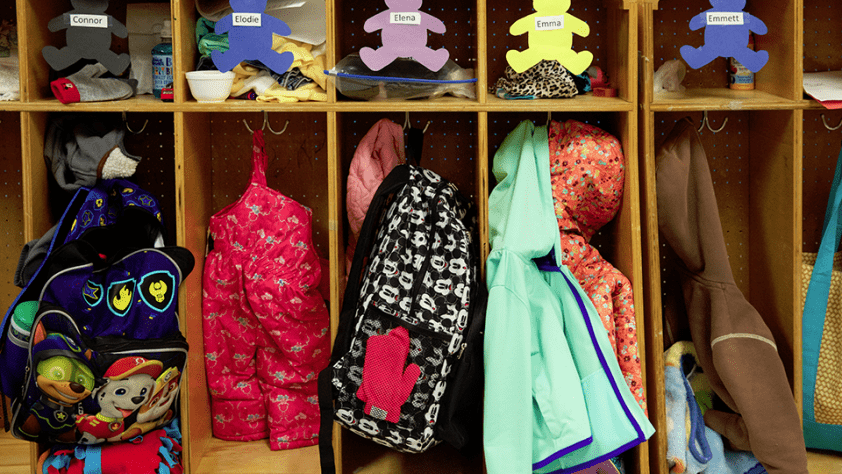 At a Glance
Helping young children succeed through educational, social and emotional development.
Providing early childhood education is important to children's future well-being, and helping nurture the educational and behavioral development of young children can be a very rewarding profession. According to the National Education Association, children enrolled in quality early childhood programs show significant educational, social and emotional development, leading to an increased probability for success in school and life.
Through funding and supports from the Early Childhood Access Consortium for Equity (ECACE), now is a great time for those who work or who have worked in early childhood education or childcare to get an additional credential through an LLCC certificate or degree. We have an early childhood education advocate, Marlena Constant, to help you every step of the way — with applications for college, scholarships and financial aid, and also providing support and connecting you with services.
Degrees & Certs
The mission of the early childhood education program is to provide opportunities for individuals interested in pursuing and/or advancing in the field by offering stackable learning opportunities, through a curriculum founded on researched-based best practices, which benefits early childhood educators, community partners and those invested in early childhood.
LLCC offers a variety of degrees and certificates to prepare students for careers working with young children. Students can prepare to enter the workforce directly or transfer to a senior university for a bachelor's degree.
The associate in arts has been articulated with Millikin University as a 2 + 2 program, if taken in its entirety. It is designed for students planning to complete a baccalaureate in programs such as child development, family and consumer science, and child and family support. 
Learn more about the required courses for each program:
Job Outlook
Employment opportunities with the associate in arts include social service agencies, community-based early childhood care and education facilities, as well as family/community support specialists.
Career options with the associate in applied science include child development center aide, teacher and director; family child-care provider; preschool teacher or aide; school age child-care worker; playground supervisor; and family support worker.
Those completing the certificates generally find employment as childcare workers or nannies.
Cost
Classes for early childhood education programs have a standard tuition rate. For the 2023-2024 academic year (fall 2023, spring 2024 and summer 2024), these classes have an in-district rate of $137 per credit hour. Get more information on tuition and fees.
Books sold separately.
Learn more about cost of attendance.
There are ways to get help paying for college. Learn more about paying for college.