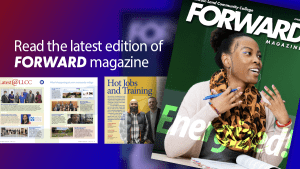 SPRINGFIELD — The latest edition of Lincoln Land Community College's FORWARD magazine will soon be arriving in mailboxes and is now available online.
The magazine covers the latest happenings at LLCC. There are articles about two students who won $10,000 scholarships for their stories of persistence; LLCC's mascot, Linc; hot jobs and training; the value general education classes; the new diesel technologies program; help desk professional training; and emergency medical services (EMS) and how it launches careers in health care.
This edition also provides spotlights on Andrew Harmon (faculty), Dr. Karla Ivankovich (alum), Ron Brown (staff), Denmark Mahilom (student), Emily Reynolds (student) and Jake Curtis (student).
There is also a list of all LLCC degrees, certificates and short-term training opportunities as well as Community Education classes.