Not yet 16 years old and interested in taking college classes? LLCC has you covered with a variety of course options!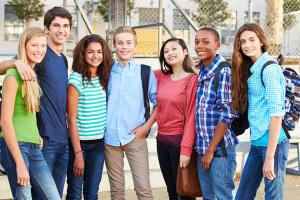 We'll help guide you through the enrollment process, which is designed to help ensure students are prepared for college-level coursework in a college setting and will benefit from the experience.
Some quick notes:
To be considered for enrollment, it is ideal if a student has completed their high school freshman year or is currently a freshman.
It's helpful to enroll early. If the semester a student would like to enroll for starts in less than three weeks, we cannot guarantee that the student will be able to enroll in the course.
The course and grade a student earns will be recorded on their LLCC academic transcript. While students are unable to apply for federal financial aid while in high school, the college credits and grades will be considered in future financial aid and college applications.
There are some courses that are not available to students who are under 16 years of age. Some courses (such as some levels of math or English) may require the LLCC placement test.
Students under the age of 16 are strongly encouraged to submit a "Release of Information" to authorize LLCC to speak with a parent or guardian regarding account information. The Family Educational Rights and Privacy Act (FERPA) does not allow LLCC to speak with any parent or guardian without this authorization.