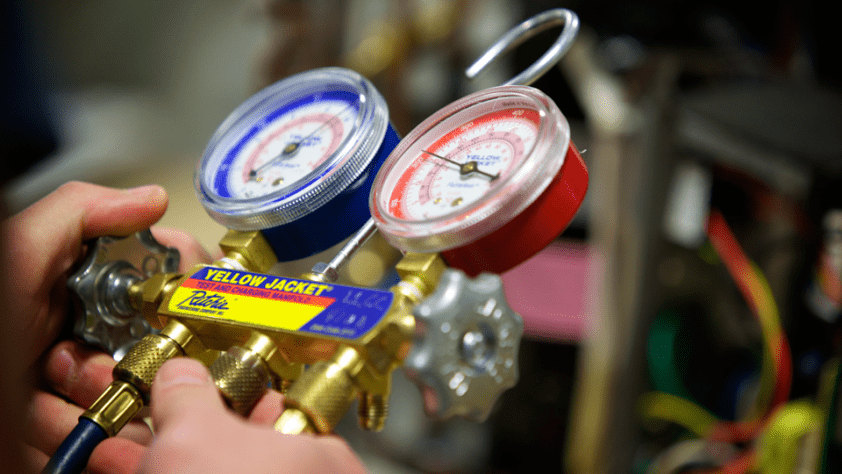 At a Glance
Certificate program
Heating • Ventilation • Air Conditioning • Refrigeration
Where there is hot or cold weather, there is a need for heating, ventilation, air conditioning and refrigeration professionals. Individuals who like hands-on work and can tolerate extreme temperatures should consider a career in this high-demand field. LLCC's HVACR professors have more than 50 years of combined professional experience. Students learn to install, repair and maintain HVACR equipment in our state-of-the-art lab. The nine-month certificate program prepares students to enter directly into the workforce.
Complete the HVACR Certificate of Achievement! View upcoming start times.
Degrees & Certs
LLCC offers the following certificate program to successfully equip you for a career in the HVACR field.
Cost
For fall 2023, spring 2024 and summer 2024, air conditioning, refrigeration and heating (ARH) classes (except ARH 210 and ARH 220) have a tuition rate of $205.50 per credit hour for in-district residents. ARH 210 and ARH 220 have a standard in-district rate of $137 per credit hour. Get more information on tuition and fees.
Students are required to have a basic set of tools. Books sold separately.
Learn more about cost of attendance.
There are ways to get help paying for college. Learn more about paying for college.
Cost breakdown
HVACR • Certificate of Achievement
Program costs as of August 2023:
Tuition and fees: $6,943
Books: $262.30
Tools: $1,742.17
Total: $8,947.47
Getting Started
Classes
Explore available HVACR classes at LoggerCentral.
Ready to enroll?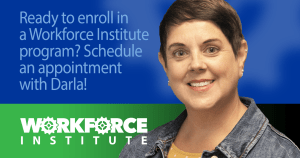 Schedule a meeting with Darla! Grab 45 minutes with us, and we will work with you to understand our programs, admission requirements and steps to enroll! These well-paying careers need trained workers now and in the future. Contact Darla Cochran, workforce enrollment specialist, at 217-786-2407 or Darla.Cochran@llcc.edu.
Note: After booking, you will receive an email and text confirmation. Please make sure to check your email spam/junk folders for the confirmation. Depending on your spam filter settings, your conformation may have been delivered there.
Questions and tours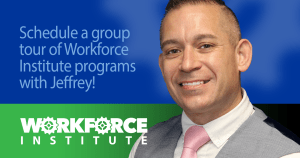 General questions about Workforce Institute programs? Looking to book a group tour or learn how to hire our graduates? Contact Jeffrey Martin, workforce recruitment and placement coordinator, at 217-786-2373 or Jeffrey.Martin@llcc.edu.