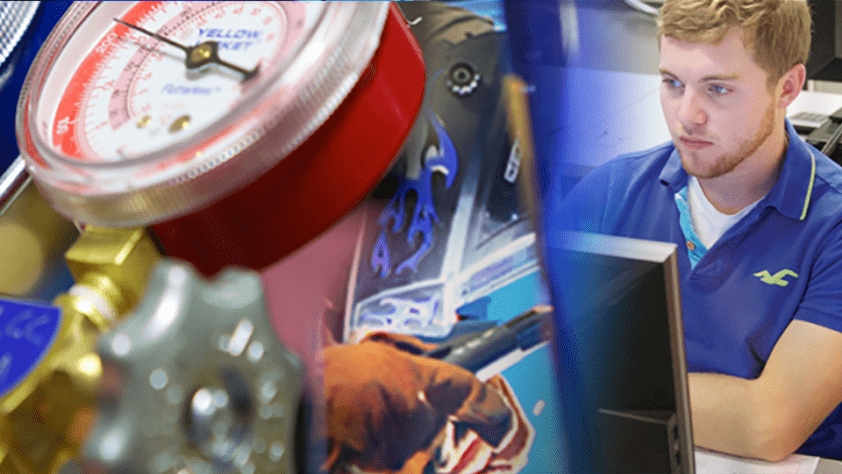 At a Glance
Enhance your abilities and marketability in the skilled trades.
Build on your current trade skills with an additional certification and increase your marketability and job potential! LLCC's customized applied technology associate degree program allows students to define a focus of study so that they can customize their education to meet their needs.
Students who have a certificate or industry certification in a trade such as heating, ventilation, air conditioning and refrigeration (HVACR) or welding can build on their certificate by training for a complementary trade. The program's general education courses round out your education in skilled trades with communication and other vocational skills to provide all the qualities employers value.