Lincoln Land Community College (LLCC) serves individuals of all ages and offers accessible, affordable educational programs leading to transfer and career training degrees and certificates. It is the largest community college district in Illinois in terms of land mass, covering all or parts of 15 counties in central Illinois and 4,115 square miles. The main campus is located in Springfield, with outreach centers throughout the district.
Student Enrollment
LLCC serves more than 9,700 individuals annually through credit and non-credit courses.
Over 8,600 students received credit-generating instruction in the past year.
Twenty-nine percent of the LLCC student body is over the age of 25.
The average age of LLCC students is 24; the median age is 20.
Approximately six out of 10 students are female.
More than 24 percent of the student body is minority.
Sixty-four percent of LLCC students are enrolled part time.
Ninety-five percent of LLCC students reside in the LLCC district.
Almost 22 percent of LLCC students are in college for the first time.
LLCC students are primarily enrolled in baccalaureate/transfer programs (59 percent) and occupational/vocational programs (23 percent).
In addition to Associate in Arts and Associate in Science liberal arts programs, top transfer programs include: Business Administration, Criminal Justice, Biology, Psychology and Computer Information Systems.
Top enrolled occupational programs: Associate Degree Nursing, Certified Nursing Assistant, Truck Driving, Practical Nurse and Computer Systems.
4,150 individual students took online classes, totaling 9,908 enrollments, in FY 2020.
1,596 individuals enrolled in Community Education courses and workshops, and 588 children enrolled in College for Kids in FY 2020.
Image
Image
Alumni
1,520 degrees and certificates were awarded to LLCC students in FY 2021.
Over 48,200 individuals have earned associate degrees and/or college-level certificates from LLCC.
Student Life
Events throughout the year, such as Welcome Week, Multicultural Fest and Homecoming
A variety of active student clubs and organizations including Student Government Association and Honors Program
Loggers Athletics: NJCAA and Mid-West Athletic Conference. Sports teams include Men's basketball and baseball; women's volleyball, basketball, soccer (starting fall 2020) and softball; and esports (starting fall 2020)
Image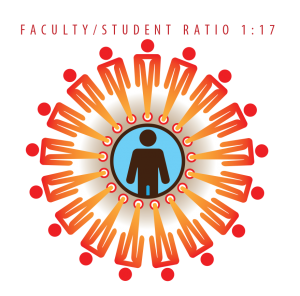 Faculty & Staff
Image

The faculty to student ratio at LLCC is 1:17.
LLCC employs 255 teaching faculty (full-time and part-time instructors).
The administrative staff at LLCC is composed of 61 employees.
There are 110 professional staff at LLCC.
Classified staff at LLCC consists of 125 employees.
Recent Recognitions
The Lamp student newspaper received 19 awards at the 2021 Illinois Community College Journalism Association spring conference.
LLCC's team placed second in the soils competition and third in the college bowl competition at the 2021 National Postsecondary Agriculture Student Conference.
LLCC's Rocket League esports team won the 2020 NJCAAE national championship.
The 2019 men's baseball team placed seventh at the NJCAA Division II national tournament.
The 2019 women's volleyball team placed eighth at the NJCAA national tournament.
LLCC was named Best College/University in the 2019 State Journal-Register Readers' Choice Awards for the fourth year in a row.
Illinois Times named LLCC "Best Continuing Education" provider in the 2019 "Best of Springfield" edition.
The LLCC Child Development Center achieved another five-year term of accreditation in 2017 from the National Association for the Education of Young Children, the gold standard for early childhood programs across the country.
LLCC's accreditation was reaffirmed by the Higher Learning Commission in 2014.
Costs – 2020-21
Tuition and fees for a full-time, in-district student enrolled in 15 standard credit hours: $2,235 per semester
Books: approximately $540 per semester of 15 credit hours (varies by course and choice of media)
FY 2022 Operating Budget
Locations
Springfield:

Main Campus
LLCC-Medical District
Levi, Ray & Shoup, Inc. Aviation Center located at Abraham Lincoln Capital Airport
Two health professions programs located at HSHS St. John's Hospital

LLCC-Beardstown
LLCC-Jacksonville
LLCC-Litchfield (classes also offered in Hillsboro)
LLCC-Taylorville
Recent Construction
Renovation of the west wing of Montgomery Hall for a nursing center (fall 2021)
Kreher Agriculture Center (2021)
Renovation of the LLCC-Taylorville welding lab (2018)
Levi, Ray and Shoup, Inc., Aviation Center located at Abraham Lincoln Capital Airport (2017)
Renovation of LLCC-Taylorville (2015), Montgomery Hall (2012) and LLCC-Jacksonville (2012)
Workforce Careers Center (2012)
A. Lincoln Commons student center (2011)
LLCC-Taylorville classroom building (2011)