Press contact: Kyla Kruse
SPRINGFIELD — The Lincoln Land Community College Foundation Board of Directors welcomed five new members, elected new officers and recognized outgoing board members at a recent meeting.
The following are new members of the board: 

Jennifer Call, CIC, of Springfield is a risk consultant and partner at Troxell, a locally owned insurance agency with offices throughout Illinois. She works with individuals and businesses to customize insurance programs while also serving as a strategic leader within the organization. She is involved with numerous community organizations including Vision of Hope, Springfield Chamber and Westside Rotary.

Tom Fitch of Springfield is the vice president of facilities, real estate and construction at Springfield Clinic. He has a master's degree in structural engineering, a bachelor's degree in civil engineering and 15 years of executive leadership and 14 years of small business ownership experience. His previous board experience includes the Chamber of Commerce, Heartland Credit Union and the YMCA.

Lou Johnson of Taylorville in the general manager of McLane Foodservice, which has been in the trucking business for more than 130 years and is one of America's biggest private fleets with 46 distribution centers throughout the country. Johnson is active on several boards including Loving Arms and the Taylorville Chamber of Commerce. He also coaches youth soccer for the YMCA.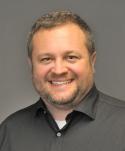 Bobby Kulavic of Springfield has been a member of the Bi-Petro team for more than 10 years. He serves as director, finance and planning, and works with Bi-Petro's crude oil inventory, movements and the operations in Utica. Kulavic is an LLCC alum and also earned bachelor's and master's degrees in business administration. 

Adam Pallai of Springfield is an LLCC alum and also earned a bachelor's degree in civil engineering. As vice president of Martin Engineering, he serves as the project manager and engineer for numerous ongoing projects and as the state and federal grant administrator for various municipalities. He is an active member of local organizations including Springfield Lake Council of Clubs.
Brett Jackson, president and CEO, Systemax, of Springfield was installed as board chair for 2023. Margaret Teague, manager, education services, Levi, Ray & Shoup, Inc., of Springfield was elected vice chair, and Dan Wilcoxen, president and CEO, United Community Bank, of Springfield was elected treasurer. 
Outgoing board members Kathy Dierkes of Springfield, Mitch Rogers of Springfield and Jennifer Stice of Ashland were acknowledged for their dedicated service on behalf of LLCC students. 
The LLCC Foundation's mission is to cultivate and steward charitable gifts to support and enrich LLCC students, programs and services. For more information, visit llccfoundation.org.