Care for people. Make a difference!
Train for a career in health care
Do you want to help others? Work in a high-demand field? Increase your earning potential? Have a career for a lifetime?
Train for a health care career at LLCC. From nursing, to surgical technology, to medical assisting, LLCC has many health care programs that range in length from eight weeks to two years.
LLCC opened the high-tech Nursing Education Center in 2021 in partnership with Memorial Health. Students learn in simulation labs, classrooms and numerous clinical health care sites in the area.
Image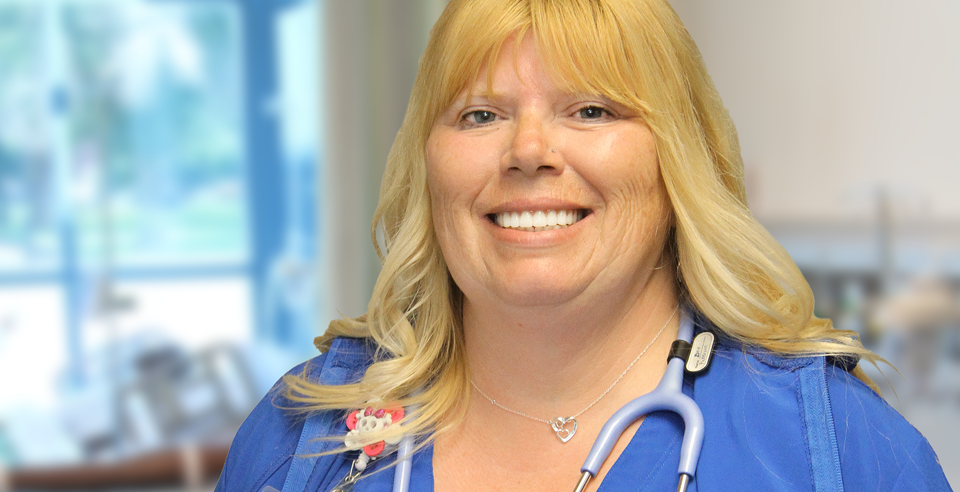 "I chose to go into the field of nursing to help people," says Dee Patterson, LLCC nursing student. "I was in the medical field for 10 years, then stepped away for 16 years. I noticed that everything was leading me back to nursing. In 2020 I started on my journey to earn my RN degree.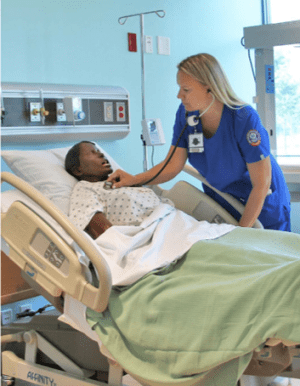 "The ADN program at LLCC is tough, yet worth every single minute you put into it. The professors and staff truly put their hearts and souls into teaching. They give you all the tools and support to be successful as an RN."
Patterson and some of her classmates are benefiting from a new state grant to assist community college health care students. "The PATH (Pipeline for the Advancement of the Healthcare Workforce) grant offers wonderful support for students like me in the ADN program," says Patterson. "LLCC and the PATH grant help us have the tools and support to succeed. I would not have chosen any other place to continue my education."
"There is no better place to train for a health care career than LLCC in terms of quality and price," says Dr. Cynthia Maskey, dean of health professions. "Our professors are trained professionals who set the highest of standards for students. Our outcomes, the pass rates our students earn on licensure and competency exams, are proof that our students are well prepared for the lifesaving careers they are undertaking. All throughout our area, our graduates serve patients in hospitals, clinics, health departments and home health.
"Many doors open for our graduates," adds Dr. Maskey. "They can earn their degree or certificate here and stay in this area or move anywhere and find a job.
"My message to prospective students is, due to the shortage of health care workers, Illinois is supporting new students in health care programs through the PATH grant. Don't let concerns regarding funding hold you back from applying. There is help available."
Image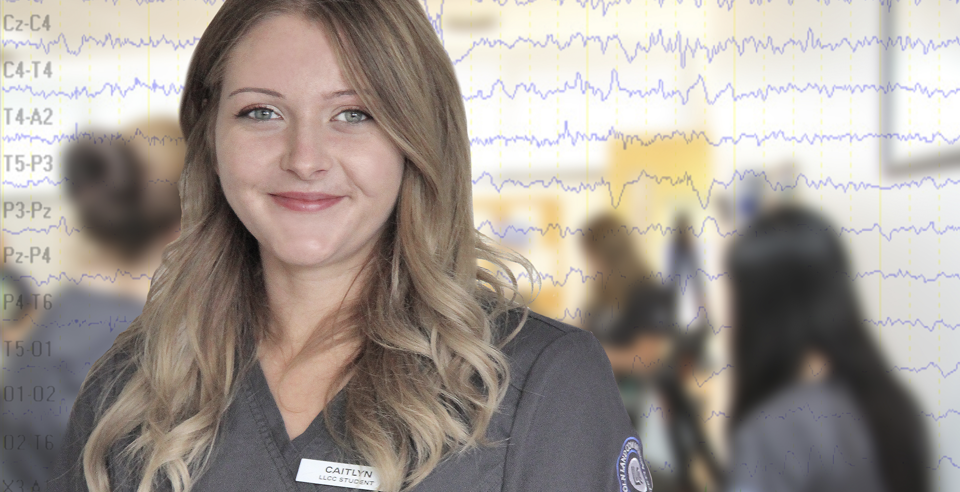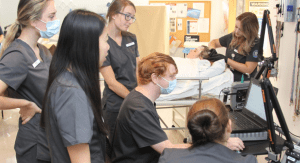 Besides nursing, LLCC health care programs include many specialized forms of patient care, including neurodiagnostic technology (NDT), the only program of its kind in Illinois. NDT is the study of brain waves and diagnosis of various brain and sleep disorders.
Caitlyn Tinsley, NDT student, entered the program "because it offered me an opportunity to further my education, opening doors for a fulfilling career caring for others. After taking a psychology course at LLCC, my interest in the human brain and how it works turned into a passion. My goal above all is to provide the best life I can for my family, and the NDT program offers a way to work toward this goal while enjoying the work itself."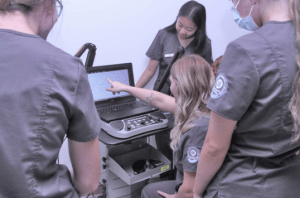 NDT Program Director Diane Liesen says her students are highly sought by employers for jobs administering electroencephalograms (EEGs), continuous monitoring in the intensive care unit, epilepsy monitoring and remote monitoring from home. "We are fortunate to offer our students excellent clinical opportunities locally and locations from Peoria to St. Louis. Many NDT students gain employment while still in school. Our graduates have an excellent job placement rate and 100% pass rate on the credentialing exams."
---
Get prepared for a high-demand career in health care. Learn more at www.llcc.edu/healthcare.
---
Story published in the LLCC FORWARD magazine, October 2022.