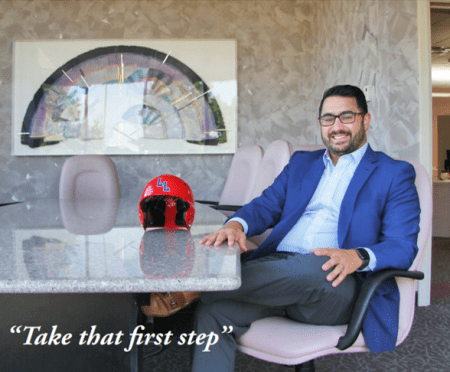 Alum Spotlight
For Greg Marantz, enrolling at LLCC was the first step toward achieving his goal of working at his family's business.
"I'm a third-generation banker," says Marantz, senior vice president of credit and risk management at Bank of Springfield. "I knew from an early age that I wanted to come back to work at the bank."
Marantz grew up in Springfield and attended Springfield High School.
"I was recruited to play baseball for the Loggers," says Marantz. "LLCC was a good fit for me, and it made sense financially."
At LLCC, Marantz found a strong support system on the field and in the classroom.
Image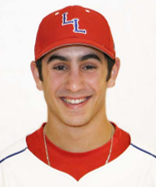 "Playing baseball taught me how to fail and, more importantly, how to learn from those failures, move on and build on that experience," he says. He earned NJCAA Academic All-American and MWAC Academic All-Conference honors in 2010.
While studying business, Marantz credits the support and expertise of his instructors. He says his LLCC classes prepared him to transfer to the University of Illinois Urbana-Champaign where he received a bachelor's in general management. After earning a master's in business administration at St. Louis University, he went to work at Bank of Springfield, where he currently oversees the commercial loan underwriting department.
In addition to working at the bank, Marantz values being involved in the community. He is a member of the Springfield Sports Hall of Fame committee and the Legacy Fund Committee of the Jewish Federation. He also served six years on the LLCC Foundation Board of Directors, including as board chair in 2021.
"I was looking for ways to get more involved in the community, and as an LLCC alum, the opportunity to serve on the board was an easy decision.
"Once I got involved with the LLCC Foundation, I saw the huge impact they have on the students and the community. It's not something you fully see while you're a student — all they do to help students succeed, including scholarships."
For students considering their path after high school, his advice is this: "Take that first step. LLCC gives you the opportunity to test the waters and see what works for you.
"I was lucky to know what I wanted to do, and not very many people do. LLCC is a place where you can explore your interests without breaking the bank. From there, you can go anywhere."
---
Story published in the LLCC FORWARD magazine, October 2022.