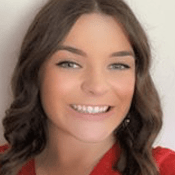 Throughout high school, I was always interested in health care and wanted to be a part of it. Going to Lincoln Land Community College, I found my calling in the respiratory care program and couldn't be happier.
As respiratory therapy students and future respiratory therapists, we play a huge role in the hospital and take part in the most adrenaline-filled and rewarding lifesaving experiences. We get to be active members of trauma teams and rapid response teams, and we assist with every "CODE." We do our part by managing the patient's airway to include giving nebulizers, administering CPR, and setting up and managing ventilators, BiPAP machines and more.
We can be found in the emergency room, ICU, NICU, pediatrics and other amazing parts of the hospital. Every day we can be assigned to different floors or units, so no day or experience is ever the same.
To say I love what I do is an understatement! This career field is like no other. I would highly recommend this program to anyone and everyone interested in the medical field.