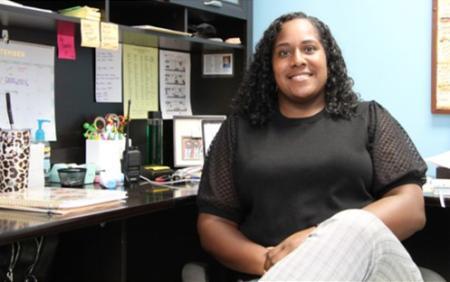 Serita Lott, principal of Southern View Elementary School, says LLCC put her on the path to success. "At the time, I didn't know all of what LLCC had to offer. However, over the course of my two years, I became involved in Student Council, the Student Center and worked in the Fine Arts and Education Department. I believe working there, as well as my instructional leaders who taught the education courses, helped start me on the path to success. I felt like even if I didn't know if I was going to be a great teacher, they encouraged me and provided a lot of positive praise."
Lott transferred to UIS and after graduating taught fifth grade at Fairview Elementary, then earned a master's degree in educational leadership from Eastern Illinois University. She served as a guidance dean at two schools for six years., then assistant principal at Lincoln Magnet School. "Now, I have the honor of leading an elementary school of my own and am so blessed to have this opportunity."
Read more about why LLCC is the best place to begin your college education.