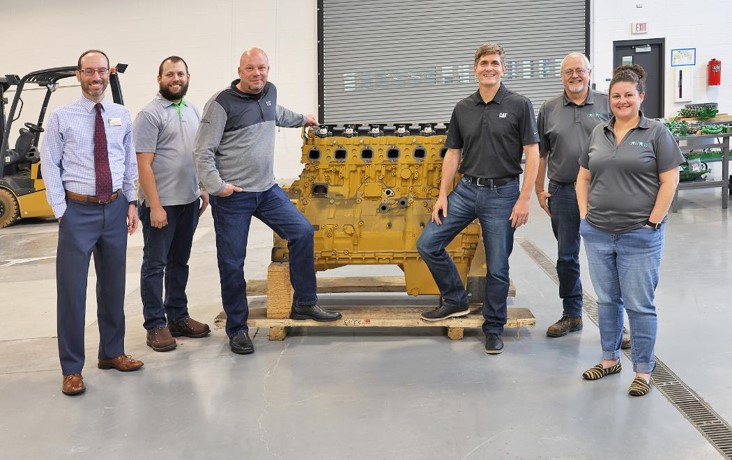 Press contact: Kyla Kruse
SPRINGFIELD — Caterpillar Inc. recently donated four engines and 12 transmissions to LLCC's diesel technologies program. The equipment will serve as a hands-on teaching tool for students as they prepare for careers in the high-demand, high-wage diesel service industry.
Caterpillar Inc. is the world's leading manufacturer of construction and mining equipment, off-highway diesel and natural gas engines, industrial gas turbines and diesel-electric locomotives.
LLCC diesel technologies program director Jeff Gardner said, "These engines will be used in our Diesel Engine Theory and Repair class, and the transmissions will provide for manual training needs in the Truck Power Trains class. This substantial donation will benefit our students greatly."
Visit www.llcc.edu/diesel-technologies for more information about the program.