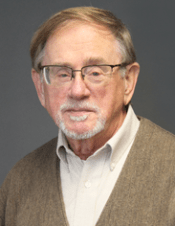 As we age, we face many new challenges, both physical and psychological, to a fulfilling life. One of the most common hurdles is also one we're often reluctant to discuss: intimacy and sexuality for the older person.
The Academy of Lifelong Learning (ALL) at Lincoln Land Community College (LLCC) hopes to open that conversation with a three-part special program, "Intimacy and Aging," to be held on Wednesday evenings in February and March.
This webinar series is free and open to the community as well as ALL members. (There's also an option for medical professionals to receive continuing education credits.)
Our expert panelists will talk about the psychological and physical obstacles to intimacy that people face as they age, and they'll also suggest potential solutions to those problems, including intimacy devices.
This program has been organized by the ALL Science Committee, which presented last year's special series, "Climate Change and Its Effect on Central Illinois: The Action You Take, The Difference You Make."
"Intimacy and Aging" will be presented as a webinar, not a typical Zoom discussion. That means viewers will be able to ask questions without being identified by name. Questions posed in the chat will be visible only to the moderator and webinar administrator.
Here is the schedule. Sessions will be held from 5:30 to 7 p.m. each day.
Feb. 1: The Mind – Psychological Aspects of Intimacy

Moderator: Amy Pearlman, MD
Presenter: Kaylie Caswell, master of science in nursing (MSN), women's health nurse practitioner (WHNP), certified sexuality counselor (CSC)

Feb. 15: The Body – Physiological Characteristics of Intimacy

Moderator: Amy Pearlman, MD
Presenters: Kaylie Caswell, MSN, WHNP, CSC; Mary Hitt, family nurse practitioner (FNP), certified urologic nurse practitioner (CUMP), certified menopause practitioner (NCMP); Cynthia Bednarchik, doctor of nursing practice (DNP), FNP

March 1: Intimate Devices

Moderator: Kaylie Caswell, MSN, WHNP, CSC
Presenters: Amy Pearlman, MD; Cynthia Bednarchik, DNP, FNP
Registration is required in order to receive the link to participate. To register, visit the Academy of Lifelong Learning webapge and click on the "Intimacy and Aging Series" tab.
This program is free and open to the public. (Medical professionals may receive 1.5 continuing education unit credits per session at a cost of $15 per session.)
ALL, a service of LLCC in Springfield, is open to anyone 50 and older. ALL sponsors more than a dozen programs every month, ranging from yoga classes to discussions of contemporary issues to fun activities such as golf and pinochle. A full-year membership is $60, but if you want only to test the waters, a half-year ALL membership, good until July 2023, is only $35.