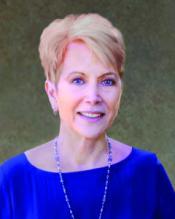 At Lincoln Land Community College, we are announcing several amazing opportunities to help students start or restart college.
First, the LLCC Board of Trustees recently voted to keep tuition costs stable for the coming year in order to assist students and our community in these challenging times. As it says on our billboards, "Keeping college affordable. It's what we do!" 
In addition, we are offering three free programs this summer to bridge students into college and careers.
3 for Free!
Take a class for free this summer at LLCC! Three free college credits are offered to new college students, whether they are recent high school graduates; older, "non-traditional" students; or former LLCC students who left without completing and would like to return. Books, supplies, tutoring and other services will be provided. 3 for Free is limited to 150 students, with a percentage of spots reserved for low-income, first-generation and minority students. For more information and to sign up, visit www.llcc.edu/3-for-free.
Summer Boost
Offered June 12-29, Summer Boost will help students gain confidence and get ready to start college in the fall. This low-stress, engaging program has no grades or homework. Participants can choose any combination of sessions to prepare them for college-level reading/writing, math, science, media/web design, college success and employability skills. Lunch and attendance incentives will be provided, along with mentoring by current LLCC students. More information and registration are available at www.llcc.edu/boost. 
Career Exploration
This program is offered June 19-July 24 for those with or without a high school diploma to learn about career fields and get ready to enter a workforce training program. Participants will attend workshops three days a week, morning or evening. They'll hear from guest speakers, take tours and learn what it takes to train for a career in health care, transportation, business administration, entrepreneurship, hospitality/culinary arts, information technology or construction. More information and sign up is available at www.llcc.edu/adult-ed. 
We're excited to offer these opportunities to allow more students to benefit from the life-changing education and career training we offer at LLCC. I am also happy to announce that our enrollment is up this spring by nearly seven percent; we have new programs in diesel technologies, vascular sonography and digital media design starting this fall; and our Workforce Equity Initiative and PATH (Pipeline for the Advancement of the Healthcare Workforce) programs are expanding access and reducing barriers to career training for many marginalized students.  
Read more about the opportunities that await you at LLCC in Forward magazine, arriving soon in your mailbox, or visit www.llcc.edu.