Get to know us!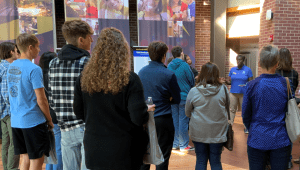 In-person tours
In-person tours of campus are available for prospective students. Schedule online or by calling 217-786-2577. Appointments should be scheduled in advance. Visitors to college facilities must comply with all safety provisions in place at LLCC.
Video tours
You can also visit LLCC from the comfort of home! Visit us remotely by watching the videos below or scheduling a virtual visit with one of our recruitment staff.
Personalized assistance
LLCC recruitment representatives are available to help you explore the many opportunities that await you at the college and help answer your questions. Contact us today! 
Would you like more information mailed to you? Submit an information request form.