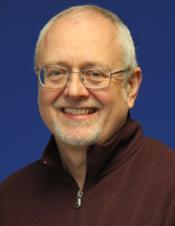 I'm convinced that there is something inside of people like me that makes us more curious than most about how things work. When I was asked to write about career opportunities in the diesel equipment industries and Lincoln Land Community College's new diesel technologies program, I took some time to reflect on the things that attracted me to a career as a service technician, and eventually as a diesel instructor. But, as I strolled down memory lane, I realized that there was much more to it than curiosity.  
First and foremost, I was fortunate to grow up around family and friends who worked in a variety of trades. I was exposed to mechanics at an early age working with my father on our personal vehicles. I also had other relatives and neighbors who worked as auto techs. I spent a lot of time holding the light. And not in dad's eyes! Many of you reading this have experienced the light lecture from Dad. 
Secondly, I was able to choose from a variety of technical classes in high school. The availability of these classes gave me the opportunity to explore all of the trades and choose one that fit my interests and abilities. 
Finally, pursuing a career as a diesel tech was more than okay, it was encouraged. My parents made it clear that they were proud of me and fully supported my decision. 
Upon reflection, I realized everyone is not as lucky as I am. Students today face struggles I never had to consider. With modern technology, it's virtually impossible to work on your own car or equipment. They are simply not exposed to working on the family car like I was. 
Technical classes in schools are expensive to run and difficult to staff. The number and variety of offerings have also dwindled over the past two decades. The good news is that the trend is beginning to reverse, but we still have a long way to go to get back to where we were 30 years ago. 
Most importantly, social pressures can discourage students who are interested in career and technical education classes from pursing the trades. Pressure on parents to encourage their children to obtain a traditional four-year degree comes at the cost of discouraging technical education entirely.  
As director of the diesel technologies program that begins this fall at LLCC, I have made it my mission to overcome these obstacles and promote the outstanding career opportunities provided through our program and industry. These are highly technical, high-paying and challenging jobs that are in high demand both locally and nationally. Training for careers in the ag, construction and truck industries is a great alternative to the traditional four-year college degree for many students. These careers are vital to our way of life and rewarding for those who pursue them. The U.S. Department of Labor Statistics predicts that employment of diesel technicians will grow eight percent between 2020 and 2030, or 28,100 positions each year. The technician shortage ranks as one of the top three concerns of employers throughout the industry. 
We will be hosting informational sessions about LLCC's diesel technologies program on Feb. 22, March 22 and April 5 from 1-2 p.m. in LLCC's Workforce Careers Center. Attendees will learn about career opportunities directly from local employers. We will cover the application process in detail and provide plenty of time to answer any questions you may have. If you or someone you know is interested in a high-paying, high-demand career in this field, learn more on our  diesel tech webpage.