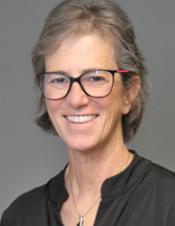 "Inspiration – a sudden, creative or timely idea." You just never know where and when inspiration will come.
One day walking the Lincoln Land Community College campus with friends, looking a for place to plant a tree for the Academy of Lifelong Learning (ALL) Big Read, we came upon an empty sculpture base.  And right then inspiration hit. A normal month/day/hour … poof!  I thought ALL needs to be represented on campus, and what better way than with a sculpture legacy. Any legacy typically gives more than it takes. So, the ideas kept flowing. What if the art students designed it, and then the welders weld it? Kudos to the ALL leadership and LLCC instructors that allowed this inspiration to develop into the following:
The ALL Tree of Life Sculpture Contest is an interdisciplinary sculpture project incorporating art, welding and construction students. Art students were called to design sculpture maquettes for judging, with the winning piece to be fabricated by welding students, and the sculpture pedestal to be made by construction students. The final sculpture will be placed in an outdoor space on the LLCC campus.
As the members of ALL are typically at or near the end of their careers, LLCC students are embarking on their journey, therefore the selected theme of the sculpture is the "Tree of Life." A "Tree of Life symbol represents our personal development, uniqueness and individual beauty. Just as the branches of a tree strengthen and grow upwards to the sky, we too grow stronger, striving for greater knowledge, wisdom, and new experiences as we move through life." This program/contest is sponsored by the ALL membership and was designed to encourage and support LLCC students, to link the past with the future, and to inspire camaraderie between generations. ALL looks forward to having our very own sculpture on the LLCC campus.
Inspirations are likely to come from changing one's environment, and the good news is ALL offers many opportunities. We have weekly groups from Path Finders, offering nature walks at Washington Park, to Mahjongg and yoga. Monthly programs include Today's Topic, Chautauqua, History Hunters, and local travel opportunities: Wandering on Wednesday and Around Town. If that isn't enough, we offer Special Series, this year focusing on intimacy and aging. Finally, we have Pop Ups: you just can't be certain when one of our members will be inspired, and just like that ALL is off and going to listen to music, enjoy a glass of wine or play pickleball.
If you would like to see inspiration in action, join us for the 2023 Winter Celebration where we will empower our brains with play Jan. 27 at the LLCC Trutter Center. Call 217-786-2432 for more information.
Even if the wind is howling, some of ALL programs are offered via Zoom, so you can get inspired sitting on your couch, or perhaps practicing yoga in the comfort of your home.
Our dedicated ALL committee chairs are some of the most creative individuals that I have ever met, and they enjoy providing amazing programs. Don't miss out. ALL just keeps getting better, and new members provide inspiration for the future.