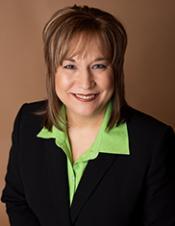 A simple statement that holds a world of meaning. I love connecting with people through their stories. Stories seem to drive our motivations for change, hope and gratitude in many ways. Sharing journeys and discoveries that are simple, inspirational, poetic or even tragic provides a sense of healing and hope.
We recently held our annual Giving Day – a day devoted to engaging our community to advance the mission of the college while raising critical funding for the needs of our students.
We are inspired by our community friends, LLCC alumni, faculty, staff  and retirees who have helped those most in need by sharing not only their stories, but their gifts through scholarship support and our Pay it Forward Emergency Fund. Books. A computer. A month's rent. A week of groceries. These essentials can make all the difference for many  students at LLCC and allow donors to carry forward their story, memory of a loved one, or intentions to serve our students and community in the best way. Here are just a few of those stories:
"Bill" took a leap of faith and enrolled in LLCC's Truck Driver Training program while  juggling work, family and school. Thanks to the James Van Eman Memorial Award he will be "on the road" soon, continuing the legacy of  Mr. Van Eman's devotion to his family, value of higher education and meaningful impact on the workforce.
The Michael "Mike" Barnard Scholarship celebrates his more than 36 years of service at LLCC. This year he celebrates 50  years of providing music lessons through the Mike Barnard Music Studio in Girard. This endowed scholarship will help ensure a legacy of dedication, compassion and love of learning for LLCC music education students.
Drs. Pradeep and Manjula Mehta have established scholarships for nursing students. Dr. Pradeep Mehta served our communities as a nephrologist for more than 35 years. Dr. Manjula Mehta was an outstanding LLCC  psychology  adjunct  instructor for over 18 years, even earning the distinguished Adjunct Faculty of the Year Award. They provided these generous scholarships in appreciation for all of the hard work that students in the nursing field do inside and outside of the classroom.
Over the last two decades, Brian Sklenka watched his wife, Michelle, work in many unpaid positions helping school children. Her profound willingness to give to others and improve their lives inspired him. Wanting her efforts to continue after her retirement, "The Michelle Sklenka Scholarship" was established. Although it won't truly capture her enduring smile and bubbly personality, the scholarship corresponds with her passion to give.
Not only was Matthew "Matt" Paul Dickson a beloved family member, he was a Purple Heart-honored Marine veteran, crazy good dancer, and was aggressively competitive at sports and games. If you were loved by Matt, you would find no greater champion. Matt's legacy of service,  leadership, laughter, hope and strength will prevail through a scholarship and award established by his parents, Leslie and Mike Dickson.
Born and raised on an Illinois farm, Jack  Oakley pursued several career paths before ultimately returning to agriculture. His wife, Margaret, earned her degrees while working full-time and raising a family. She retired from LLCC after more than 25 years. To continue Jack and Margaret's legacy, their family has established a scholarship to ease the financial burden of LLCC students.
These stories and gifts are changing our LLCC student lives making it possible for them to reach new plateaus and succeed.
During this season of thanksgiving, know there is hope in the world. For that someone on your gift list who is hard to buy for, consider making a gift in their honor to the "Pay it Forward" emergency needs fund or for a scholarship. The gift of an education will have long-lasting effects and a far-reaching impact.
Go to www.llccfoundation.org/donate  and be assured that your gift will directly benefit students in your communities. You are the author of your own story. Make it a good one.
From all of us in the LLCC family, may your holidays and new year be filled with peace, joy, health and a world of good wishes!
Karen Sanders is vice president of advancement and executive director, Lincoln Land Community College Foundation.