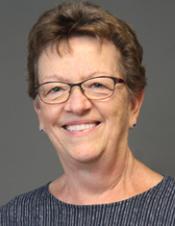 The Academy of Lifelong Learning (ALL), part of Lincoln Land Community College's Community Education department, is an organization of seniors (50 years and over) who share an interest in continuing the learning process long after most of us have finished any formal education. We offer a wide variety of programming and activities in areas such as history, technology, current events, health and games. All these learning activities also offer an opportunity for fun, sharing and social engagement.
Our organization was successful during the lengthy period of COVID-19 confinement in continuing to offer a wide variety of programs remotely, thanks to a group of dedicated members in leadership roles and to the staff of LLCC. Since many of the restrictions have been lifted, we have not only survived but have resurfaced stronger than ever. For example, one of our programs called Wander on Wednesdays (WOW) involves daylong bus trips to visit and learn about many hidden gems in the region. This fall, we are happy to be "on the road again" with several additional COVID restrictions in place for the safety of all.
In addition to all our regular programs, we have made some changes and are working on some additions. During the spring, summer and fall months we added something we called Pop-Up Events. These events were opportunities for members to gather for a music concert, outdoor games, wine tasting, a garden walk, downtown Springfield scavenger hunt or simply meeting up for coffee at a local restaurant. After such an extended period of isolation, this satisfied a much-needed desire to gather with others. This has been so successful that we will plan to continue this idea.
After a successful annual fall kickoff event which is held for all members of the community to learn about our organization, we are ready and eager to continue to not only enhance some of our ongoing programs but also to add a few new things. One new opportunity this fall is a four-week class to learn the game of Mah Jongg. The plan is to then have a weekly Mah Jongg session for all members to join to practice and play this mentally challenging and extremely fun game. Work is also underway to offer a special three-part program on the broad topic of climate change. In addition, we are also planning a three-part program featuring different performing arts. Stay tuned as details are finalized!
As of Dec. 1, 2021, membership dues are reduced to half price. Consider this option. Because we have successfully transitioned to using a hybrid model for many presentations, it is possible to participate in many of our events remotely or in person. You can even do a chair yoga class from the comfort of your own home! Our organization also has a scholarship fund at LLCC where members' relatives are eligible to apply for a $1,000 scholarship. Applications will be accepted beginning Dec. 1 for students attending LLCC during the 2022-2023 academic year. Our annual social event is a winter celebration held this coming year on Feb. 4. The theme is "Where in the World is ALL?" It is a time for members to gather, socialize, learn about upcoming program plans and enjoy some food and entertainment. Keep us in mind. We would love to have you be a part of this tremendous opportunity to stay knowledgeable about our changing world, stimulated and socially engaged!